Hi friends!
Today as part of our Exploring the Basics series, Tammy and I are sharing about our recent block challenge: to remix and reimagine the Hourglass quilt block!
The Hourglass quilt block
The Hourglass quilt block is basically a quarter square triangle (QST) unit.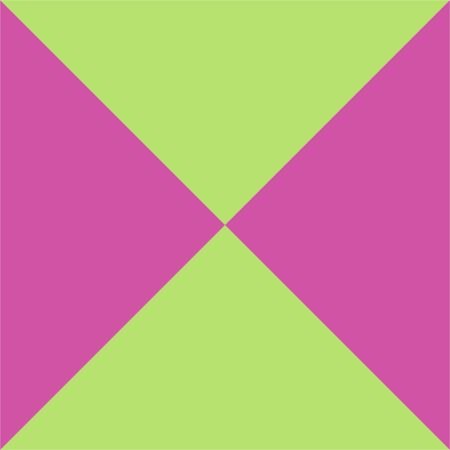 But, even the simple hourglass or QST block can yield stunning quilts!
This is my pattern called Quarter Turn, a seemingly simple block, yet dynamic quilts! 
My favorites are the crib sizes I made…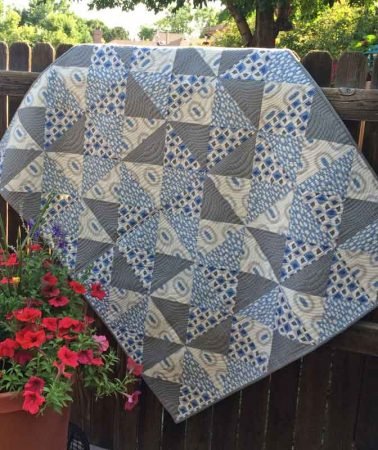 When I started to redesign the block, I asked myself… What can I do to make the hourglass quilt block more complex? More dynamic by itself? What secondary patterns can I create?
The Remix – color
For color, I am using more fabrics from the Contempo line from Island Batik. This is my 4th Signature line with them and I will share more about it in a couple of weeks.
I choose this mix of fabrics.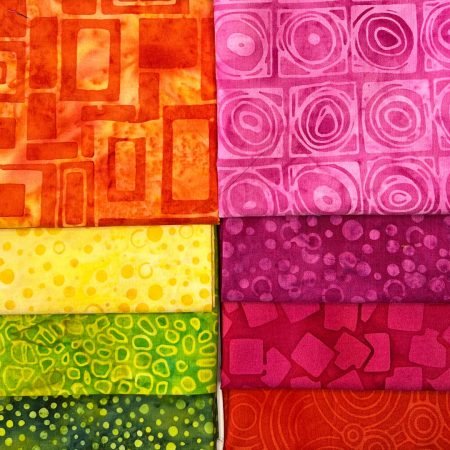 So… which came first- the fabrics or the design? This time, while I knew I was using the line, I didn't know which fabrics from the line I would use or how many I would need until I played around with the design.
The Remix – the block called Walnut
And the design kept changing on me! Just when I thought I knew what the block would be, it said, no you aren't done yet!
It's a paper pieced block.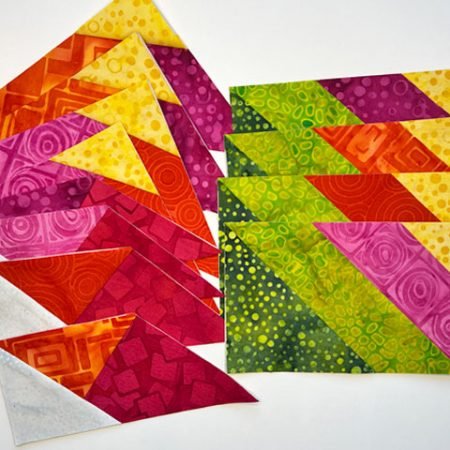 With all these angles, it seemed like the smart way to go!
I pieced the various sections and then I pieced the sections together.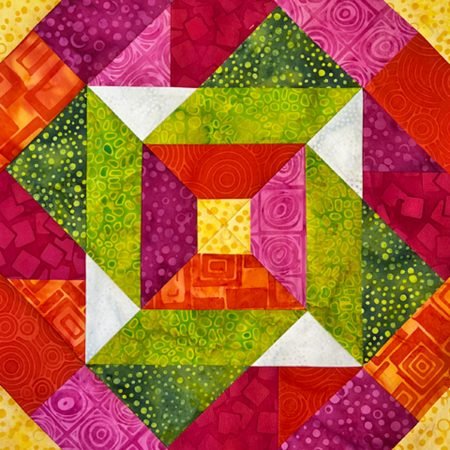 Ta-done! A block!
And like my other remixed blocks this year, I am naming it after the tree for the month so this block is Walnut.
The Quilt 
One thing I always like is when blocks created secondary patterns. And that is what this one does. I still have a few blocks to make for my quilt but I think I want to finish this one! My pile of UFOs is growing!
So.. do you like it? Should I turn this one into a pattern? 
Head on over to Tammy's blog post to see her reimagined and remixed Hourglass quilt block! As always, Tammy's remix is such a unique block!
happy quilting!
Kate