Hi friends!
Today you can see block 5 of Fiesta de Azucar. The block was designed by Penni of Cabin in the Woods Quilters and I think you are really going to like her story! And her block!
So click here to go check it out!
Here is an updated setting with last week's block added.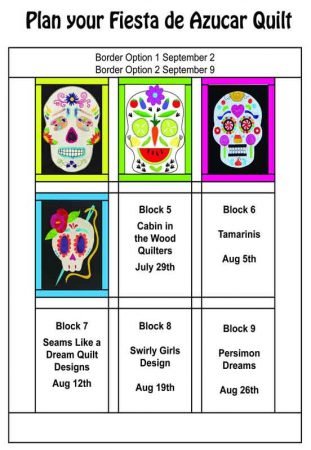 See ya next week!
happy quilting,
Kate