Hi friends!
One of the fun things I have been doing lately is playing along with a quilt along (a block along?) sponsored by Angie who blogs at Gnomeangle.com. People are using the hashtag #100days100blocks2018 and making blocks from Tula Pink's City Sampler book: 100 Modern Quilt Blocks.
I decided to play along this 100 Quilt Blocks in 100 Days for 2 reasons: I have the book and I have not done anything with it and I need to do something different. I get so caught up in doing quilt projects for my business, sometimes I don't "play" enough.
Plus, I have a few stacks of fabric that have been sitting on the shelf and I have to decide to use but I keep holding on to them, waiting for just right project. So I grabbed my FQ bundle of Panache fabric by Rebecca Bryan for Robert Kaufman fabrics and said to myself- use it!
I must admit, it was really tough to open the bundle and cut into that first FQ! But now I have these great blocks.
Here are the first 10 blocks of the 100 Quilt Blocks in 100 Days challenge:
Block 1
Block 2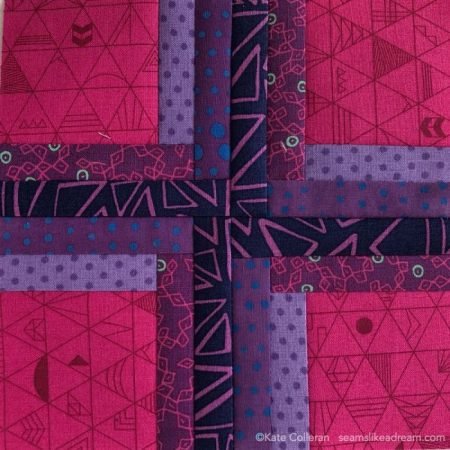 Block 3
Block 4
Block 5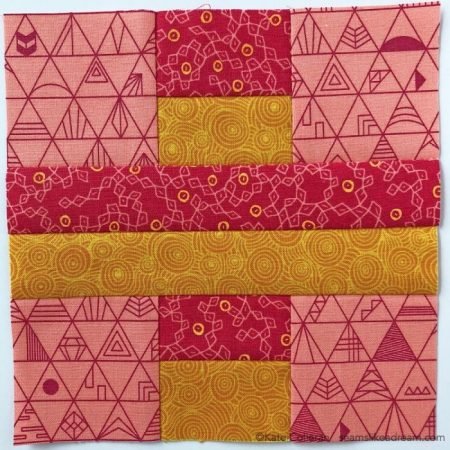 Block 6
Block 7
Block 8
Block 9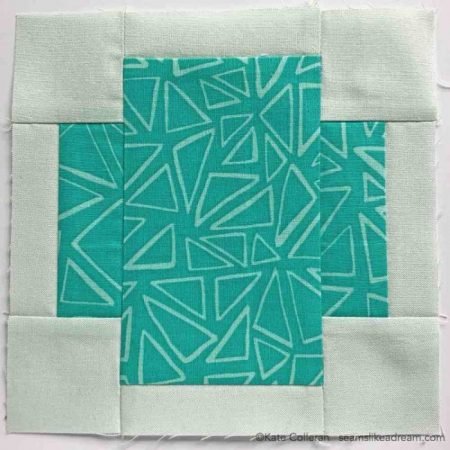 Block 10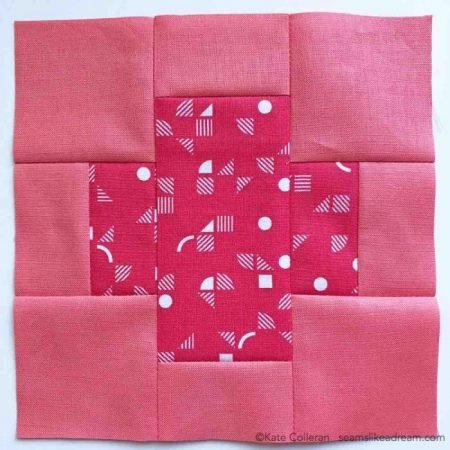 Aren't they fun?
I have been really enjoying this process of making a block without a formal plan. Just playing with the fabrics in front of me. I have been using the Panache FQ stack, some Tula Pink solids and some other random fabric.
If you are Instagram, go to my account (@seamslikeadreamquilts) to see all the blocks I have made so far and then use the #100days100blocks2018 hashtag to see what everyone else is doing. It is so fun and inspiring!
I will post the next 10 blocks here soon. So be sure to check back!
Oh- and the sneak peek? Here is a photo of the quilt I made for the Quilter's Planner 2019! The photo was taken by Kitty Wilkin of nightquilter.com for The Quilter's Planner.
I will post an image of the entire quilt soon.
happy quilting!
Kate
p.s. Have you been following along on the Creative Spaces blog hop? Here is a link to my post this week in case you missed it.