Hi friends!
So, you know the saying, if you want something done, ask a busy person? Well, I have decided that I should be super busy this month! In addition to writing a blog post daily, needing to make 4 quilts, shop and decorate for the holidays and all the other general stuff one needs to do (like do laundry and vacuum up pet hair!), I decided I needed another project.
I saw an email from AQS (American Quilter's Society) that they are posting a red and white block each day for 25 days.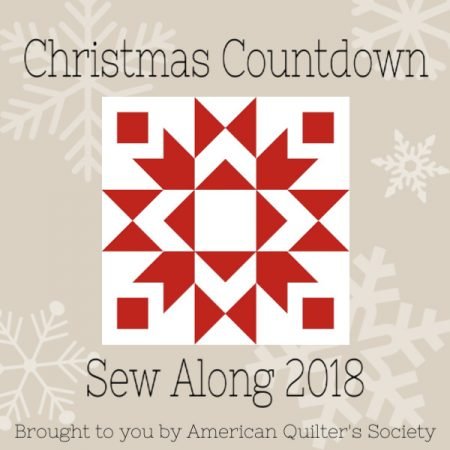 They call it 2018 Christmas Countdown. You can read more about it here. They have been doing this for 4 years; this will be year 5. AND you can still get all the blocks from years 1-4 and make a 100 Block Red and White quilt!
OK- so no, I am not planning to do 100 blocks in the next 24 days, but I may try to make the 2018 blocks. Yesterday, I grabbed a bunch of red and white (or red-ish) fabrics and made block 1.
I mean, I kept up with the 100 Modern blocks. Surely I can do this right?
Did I mention the blocks are 4″ finished (4 ½" unfinished) ?
My first block is done. Not perfect but done!
On to block 2!
Are you going to join in the craziness and make some red and white blocks?
Click here for a link to Block 1 directions.
And here for Block 2.
happy quilting,
Kate