Hi friends!
Today in the A Quilter's Alphabet series, Tammy and I are up to the letter O!
I will be explaining the terms On Point Quilts and One Patch Quilts.
On Point Quilts
On Point quilts refers to the type of setting for the blocks in a quilt. Some quilts are set in horizontal rows like my Lighthouse Steps, Crossroads and Daisy Mae quilts.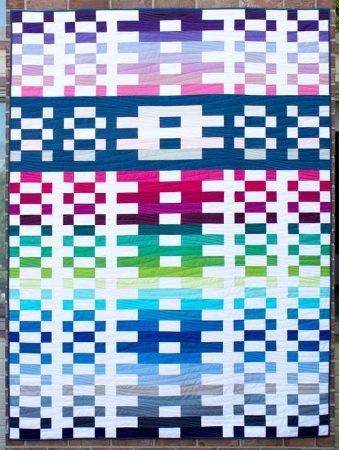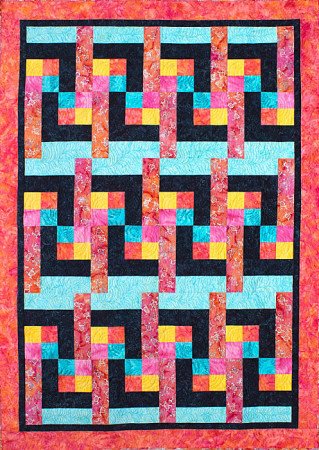 Some are set in vertical rows like my A Bright Future, Boston Bricks and Up and Down quilts.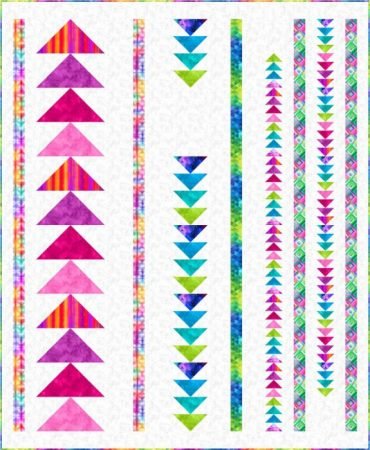 On point quilts are set in diagonal rows where the blocks are rotated 45 degrees as seen in my Luminous, Astria or Tropical Sky quilt.
Setting blocks on point can give them a whole new look! This type of quilt requires setting triangles and corner triangles to create the straight sides of the quilt.
One Patch Quilts
One patch quilts generally refers to quilts that are made from a single repeating unit- such as a triangle, square or hexagon. And while the repeating shape can feel simplistic, you can create many interesting designs with your color and fabric choices.
Here are 2 of my triangle quilts: Foothills and Tribeca.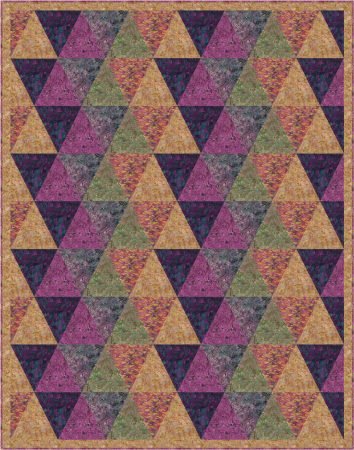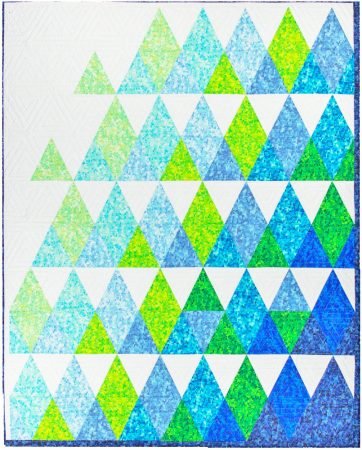 Both start with simples triangle shapes but they each have a design created with color and fabric placement.
In her post, Tammy is chatting about the overcast stitch and opposing seams. So click here to go to her post!
Next week in our Exploring the Basics series, Tammy and I will be chatting about the Rail Fence block! It will be fun because we will also get to show you our reimagined Rail Fence blocks we are doing as part of a block challenge with other designers on IG!
happy quilting!
Kate