Hi friends!
Today as part of our Exploring the Basics series, Tammy and I are sharing about our recent block challenge: to remix and reimagine the Shoo Fly quilt block!
The Shoo Fly Quilt Block
The Shoo Fly quilt block is a simple 9 patch block made up of 5 squares and 4 HST units (half square triangle units). For this block remix, I really wanted to make the HST units extend  and maybe even overlap….
The Remix- fabric
I knew I wanted to use fabrics from my new fabric line Blooming.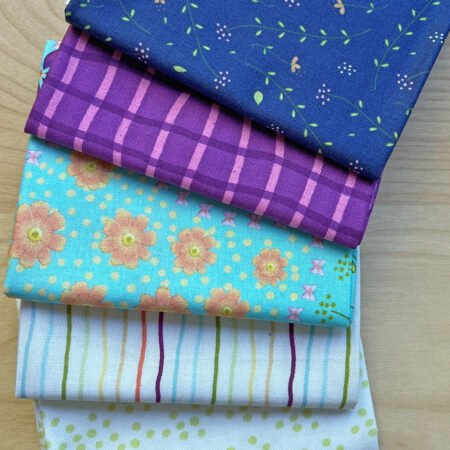 I choose to keep to a fairly tight color palette. The original Shoo Fly block had only 2 colors and mine has 5. More colors but still not too crazy! And really, it is more like 4 since both the dots and the stripe have a white background. They both feel like the light in the block but, by having the 2 different prints, it gives a little more interest without being too much!
The Remixed Shoo Fly Quilt Block
The center of the block kind of looks like it could be my remix! I added smaller HST units into the corner HST units.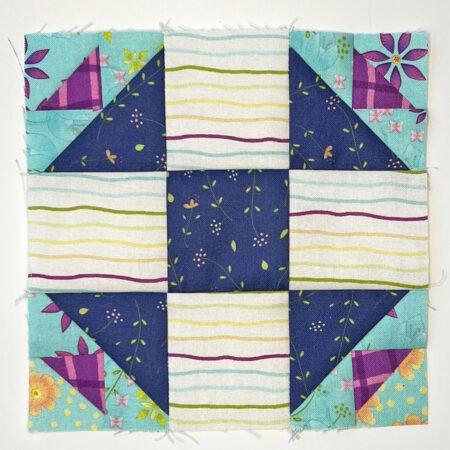 But… I kept going!
I ended up having lots to HSTs to make.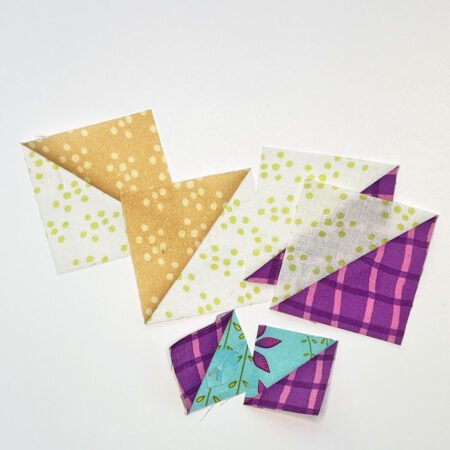 And trim.
And here is where I ended up for the block.
This is the EQ version.
This is the block in the quilt!
The Quilt
For the quilt, I decided to set the blocks on point. Once I did that, I really debated adding more to the side triangles but in the end I decided to keep it simple.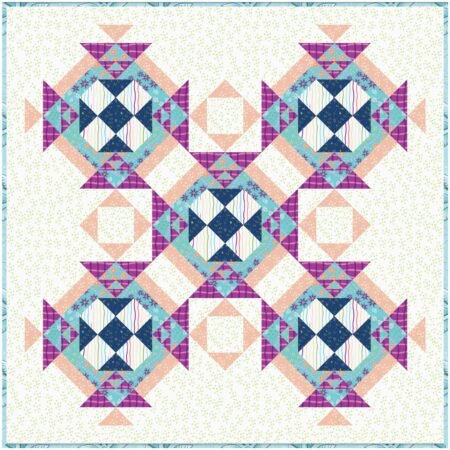 I really love how it came out!
And the quilting is super fun!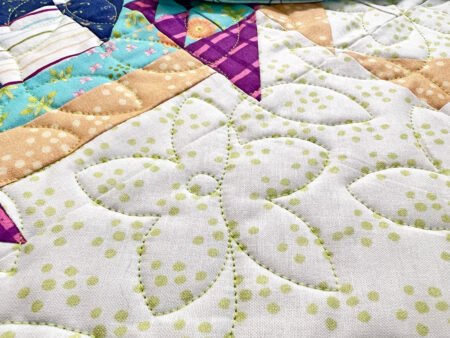 Be sure to click here to head over to IG and see all the other designers blocks! They are SO CREATIVE!
Happy quilting,
Kate
P.S. Next month we will be remixing the Old Maid's Puzzle block. Hmmmm…. I better get started playing around!