Hi friends!
When I mentioned in the last post about signing up for my newsletter- in case when we make the switch to the new blog you are worried about losing contact, I forgot to tell you where to sign up!
The link to sign up for my regular newsletter is in the right side bar on the Home page of this website, not on the blog page.
The newsletter on the blog page is for our new Adventure Quilt Quilt Along that I am hosting along with Tammy Silvers of Tamarinis! The quilt along will start in mid January. It will be a lot of fun!
Yesterday I was trying to finish up a few last projects for 2018 that were due to be shipped out today. So I ran to the local quilt shop looking for thread and zippers.
I managed to get thread…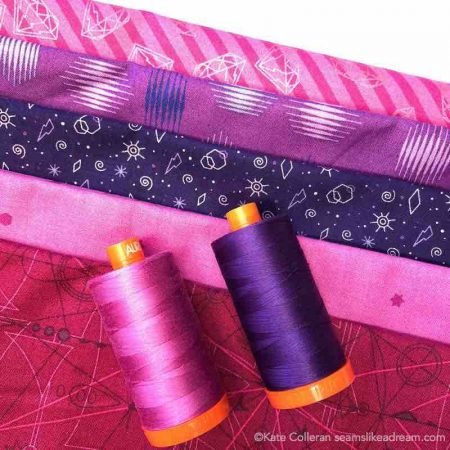 and a somehow a few FQs that called my name and jumped into my bag! They went with the thread so it seemed like there was a plan. There wasn't but that's never stopped me.
Then I went to get zippers at Joann's as the shop did not have what I needed. Got totally distracted at Joann's looking at zippers to match my new fabrics (instead of the project I was working on) and managed to get the wrong sizes.
Seriously. Had to go twice and wait in 2 very long lines behind people returning things and buying up all the on sale Christmas stuff.
Ugh.
But the projects are done and shipped and I will be able to show them to you in a few months. Until then…
happy quilting!