Hi friends!
So… Happy New Year!!
I hope you had a nice New Years. We spent New Years Eve at home, having a lovely dinner -cooked by hubby. Can you say lucky me?
Today I did some sewing in the morning and then went to an open house at a neighbor's place for a while. It was fun to see people, meet some neighbors (some that I knew their dog's name but not their name!) and eat good food!
This is how Luna and Lark spent their New Years Day.
I also spent a little time today transferring some information from my 2018 Quilter's Planner to my new 2019 planner. One of the sections they have in there is a Projects page. 
Hmmm. I have projects!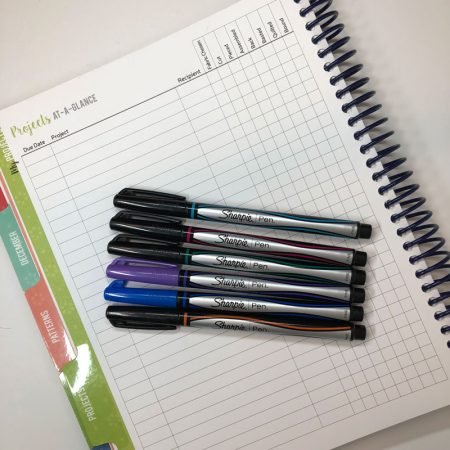 I have new projects, I have old projects, commonly referred to as UFOs, and I have projects that are still swirling around in my mind! I think one of the things I should add to my To Do list, is to make a list of my UFOs. 
Do you know how many UFOS you have lurking in the corners of your sewing area? Or under beds, in closets, stored in the guest room …. ????
I know I don't know how many I have hanging around. I am a little afraid to find out.
I started the list with projects that I could easily see in my sewing area. Just see, not anything on a shelf, in a closet or buried under piles.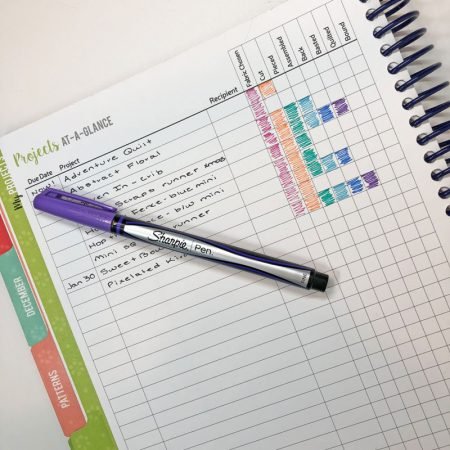 I love using colored pens or pencils. Makes things so easy to understand at a glance!
I think I will have to search out my UFOs and add to the list over the next few weeks. One can't take action on projects if you don't even remember they are there!
Do you have a list of your UFOs? How do you keep track of them? Inquiring minds want to know!
happy quilting,
kate