Hi friends!
A couple of weeks ago hubby and I traveled to FL to see our son Scott and his girlfriend Jocelyn. We had so much fun! We spent a day at the Kennedy Space Center and a day at Disney World while they were both at work.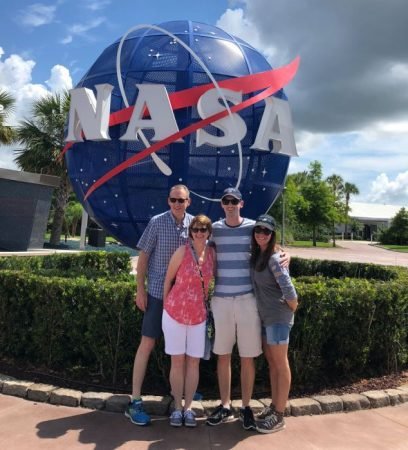 A lot of fun but boy, was it hot!
In preparing for the trip, I had to pack clothes and some work stuff … patterns to write, that sort of thing. One thing I always try to pack is a project. Some sort of hand work to bring so when the creative impulse hits, I have something to do.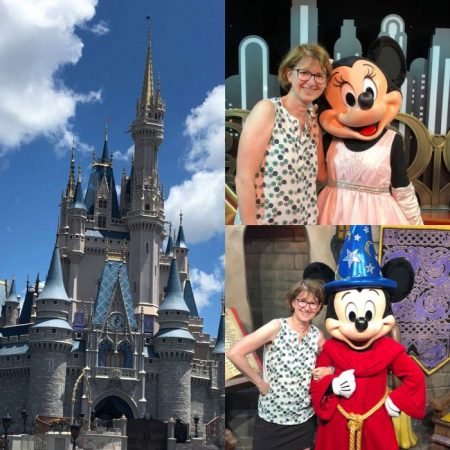 I admit to a fear of down time- even on vacation!
For this last trip, I brought 2 projects – my knitting that I started a while back but haven't had much time to play with and a cross stitch kit that I bought a couple of years ago.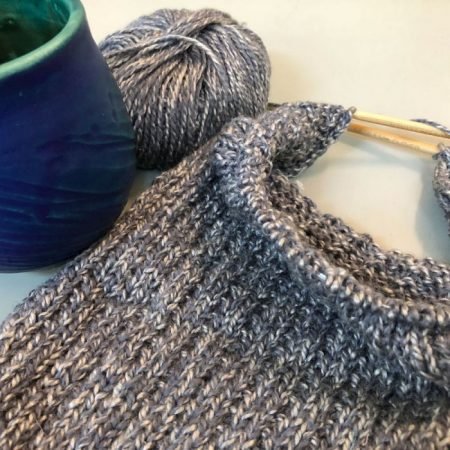 The knitting is for a pattern called Flat Rib Popover. I got the pattern from Churchmouse Yarns and Teas.

I bought the yarn locally and it is called Ginkgo by Berroco. It is a wool/silk blend and I just love the soft feel of this yarn. It is yummy.
The cross stitch kit is so cute but I have yet to start it. When I bought it, I did so because it was adorable AND it included everything. So I can grab it and bring it with me and if I find some down time, I can play.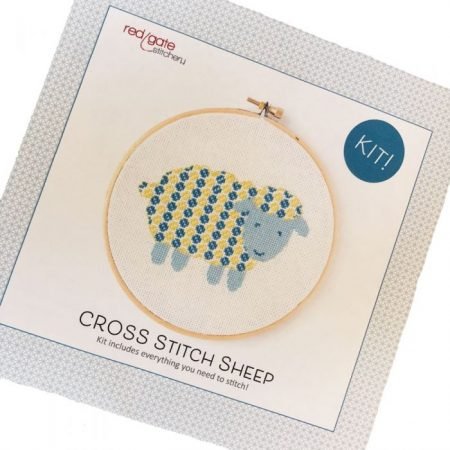 On this trip my only down time turned out to be on the plane! I actually never worked on either project, though I did read a book on one plane ride and wrote a pattern on the other.
Another fun idea for a travel project is some EPP. Here are some hexies I played around with for an Instagram hop last year. I have yet to figure out what to do with them but they look nice all piled up.
And here is a tiny little hexie I played around with during one quilt show. Sometimes the last day at a quilt show can get a little quiet. Standing around in a booth is not much fun if there are no customers. So I bought a mini charm pack, some tiny hexie papers and started sewing. I had about a dozen of these little ones sewn but I can't seem to find them all. They are so small it is easy for them to get lost!
I have this nice little hexie sewing kit all made up so when I want to hand sew a small project, I can just grab it and start sewing.
My good friend and quilt designer extraordinaire Tammy Silvers is also chatting about travel tips on her blog today.
Click here
to pop over to her blog and see her great suggestions.
I would love to hear what kind of projects you like to take when you travel. Or do you not take any projects with you when you go on vacation? Leave me a comment and let me know.
I hope you are having a nice start to your summer. And if you are traveling, I wish you safe travels and wonderful adventures!
happy quilting!
Kate