Hi friends! I am so excited to show you Blooming- my very first fabric line!
I have shown a few snippets of the fabrics already- in my post on the Shoo Fly block last month, I used the Blooming fabrics!
(To enter the giveaway- see the end of the post!)  Giveaway is closed!
Blooming – the inspiration behind the fabric
This line is from Suite B Fabrics, which is a sister company to Island Batik.  I love going to the garden and in particular, I love going to the Denver Botanic Garden. Wandering around, I take tons of pictures and just soak up being outside in nature.
I even like to go to the garden in the winter; there is beauty there in all seasons.
For my Blooming line, I took inspiration from from summer flowers. Gardens can be loose and organic with flowers exploding everywhere or they can be structured and orderly. My line Blooming combines fun floral motifs with stripes and geometrics. I took photographs of flowers, walkways, paths, leaves, and vines….created drawings and then played with digital coloring and shading to create beautiful prints and textures.
As a quilt maker, I loves to combine fabrics with different prints, scale and value to provide dimension and depth to her quilts.
Summer days… flowers blooming in the garden, butterflies dancing amidst the blooms…
The Fabrics
The fabrics can be broken into color stories… here are some of the deep blues.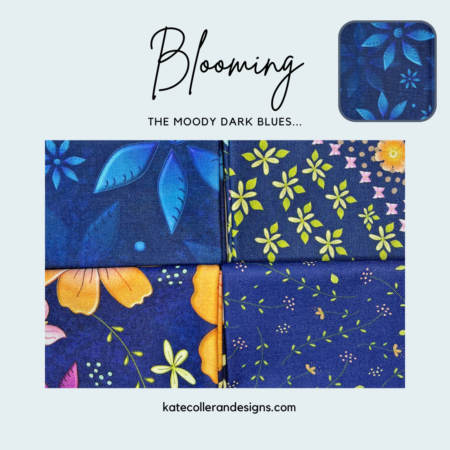 And some green fabrics…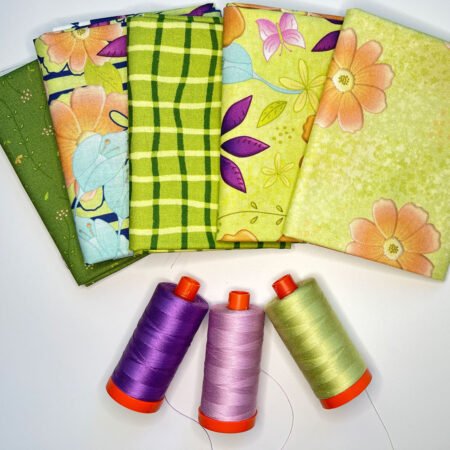 The magentas are just so beautiful!
Some of the light fabrics…

There are also some light blue fabrics and prints. Here is the whole line: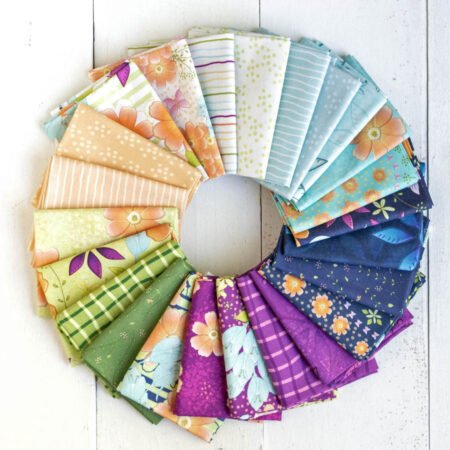 Quilt from Blooming
The fabrics were done and then I needed a new quilt design using them. I designed Blooming Stars by taking an old design that was used in a magazine and giving it a tweak!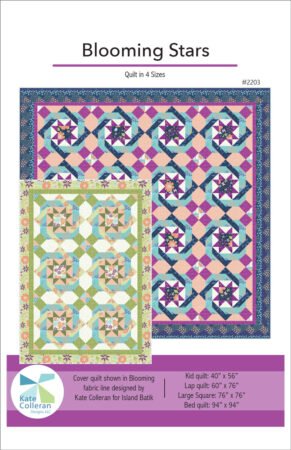 Here is the crib quilt that I made with the fabrics.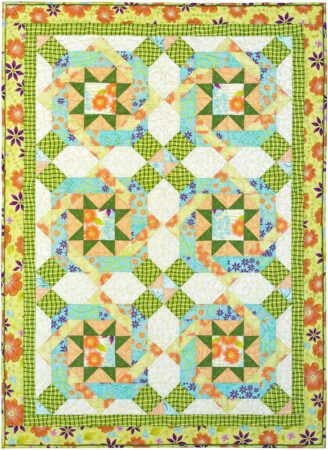 I love how this came out with the dark green piping in the binding!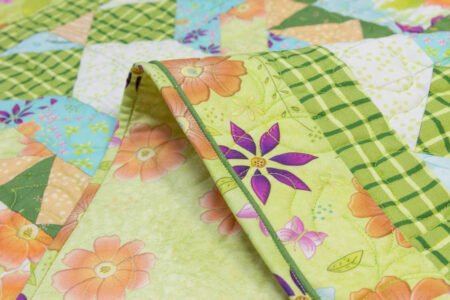 Once I started to play, I wondered, what other quilts should I make with the line?
First up, I made my Tote That!  in the larger size tote. I SO love this tote!
I made another bag or two and then decided to make another quilt. First I colored a few in EQ. I colored just a few of my FQ friendly patterns.
This is Savannah Squares in the fabrics. So yummy!
And this is Tropical Sunset. Also yummy.
My favorite design was Boston Bricks. 
So I made this one!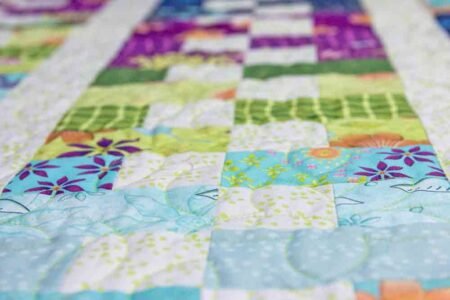 Love this.
Other Designers
A few other designers made quilts using the fabrics.
This table runner called Snowberry is from Kris Poor of Poorhouse Quilts. Love it!
The plaid berries are the best!
Blooming Rose was made by Carolyn McCormick of Add-a-Quarter! Isn't it great?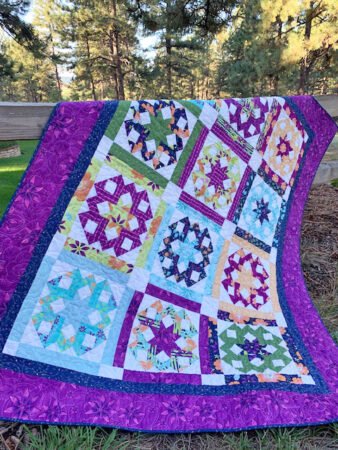 Giveaway
Giveaway is closed! Thank you to all who entered! I have emailed the winner!
Would you like to play with some Blooming fabric? I have a FQ bundle of all 24 prints to give away!!!!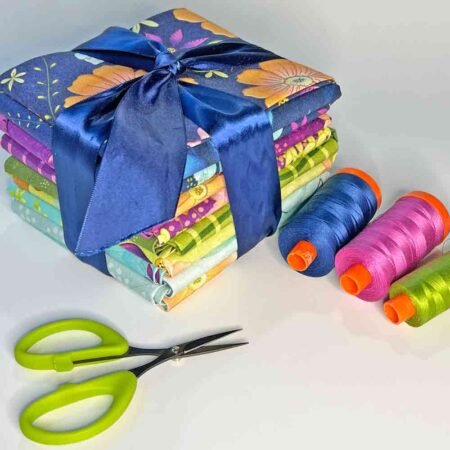 Enter for a chance to win; just leave a comment below on this post. The giveaway is open until Sunday night, September 25th at 9pm MT.
Good luck!
happy quilting!
Kate
p.s. In 2 weeks, on October 5th, I will have another fabric giveaway on the blog!! They are the fabrics from my first batik fabric line (!) called Paisley Got Mod! Sign up for my newsletter and you will get a reminder to come back for another chance to win fabric! See you then!