Hi friends!
Happy Fall!
We are truly into fall now. Around here we have had some cooler days and then some warmer days. While I love warm weather, those cool nights are just so awesome for sleeping!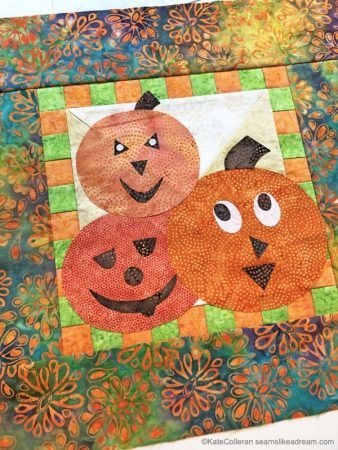 Now that it officially fall and we are in October (how did that happen?), I have started to decorate a little. I made some adorable pumpkins and pumpkin people many years ago. Like a LOT of years ago!
I love pulling them out and putting little bits of fall all around the house. Some pumpkins, some fall quilts…
A little by the front door…
A little by the basement stairs…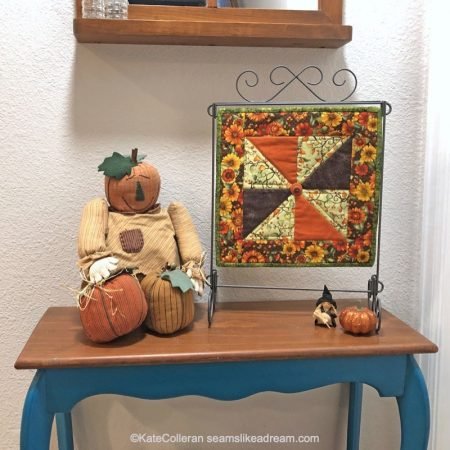 A little in the living room…
A little in the dining room…
A little bit here…
a little bit there!
Do you decorate for fall? Share a picture of your favorite fall quilts in the comments! I would love to see!
happy quilting!
Kate