Hi friends!
Do you use quilts for holiday decorating? I do! Especially at this time of year… I use quilts and other decorations for Halloween, then Thanksgiving and especially for Christmas!
I know for many of us, the holidays will be different this year. Maybe we won't be able to spend the day with family and friends in the way we are used to … I know we won't be able to be with our kids this year.
BUT, because of that, I think it makes it even more important for me to decorate, lighten the mood and celebrate the season this year.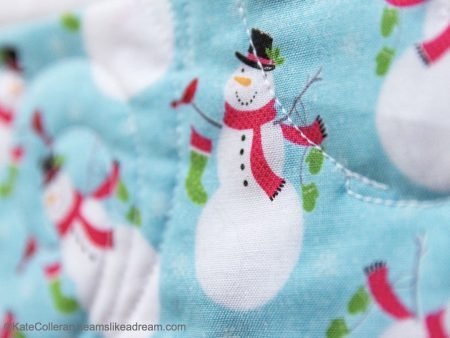 I showed some of my Halloween decorations in this post and today I wanted to share a few of my other holiday quilts.
And if you stick around to the end of the post, there is a holiday fabric giveaway!
Thanksgiving Holiday Quilts
Years ago I made this cute mini quilt using a Debbie Mum pattern. So cute!
I especially love the little bits of hand stitching.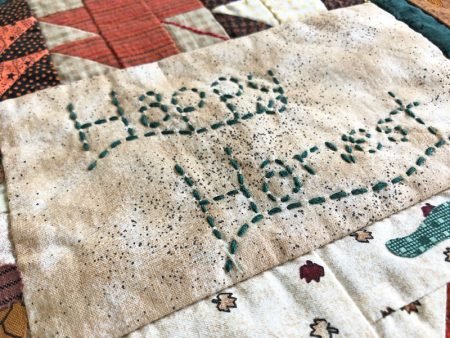 My turkey pattern is one that was in McCall's Quilting a few years ago and I keep meaning to recreate as a stand alone pattern.
I will have to put it on the list for next year!
Christmas Holiday Quilts
I have just a few holiday patterns that help to bring the sprit of the season to my townhouse. Santa is a favorite! He is quick and easy to piece using the stitch and flip technique!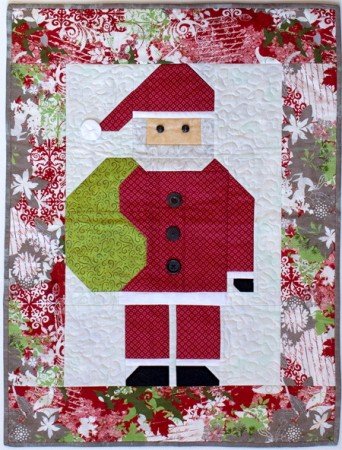 So is my Belle Noelle wall hanging! I added little jingle bells to mine for fun!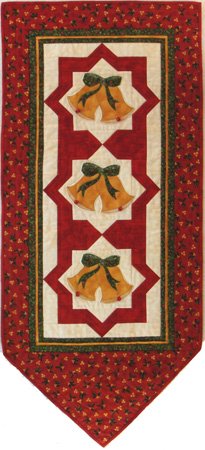 And Tannenbaum Trio makes a perfect table setting. The pattern has instructions for a table runner, placemats and even a wall hanging!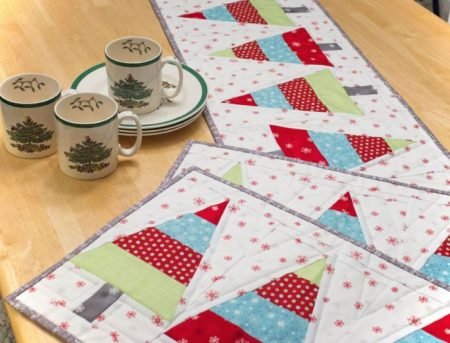 Do you have favorite quilts that you use to decorate during the holidays?
Giveaway!
Would you like to have a chance to receive this cute bundle of fabrics?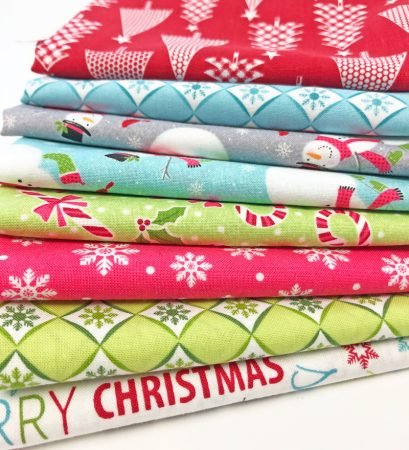 Some are fat quarters… some are a little less… but they would be fun to use in a holiday project. They are leftovers from my quilt Forest Nights and I just want to share as the fabrics are so cute!! From the fabric line Joy by Cherry Guidry for Benartex. I can't wait to hang this quilt in my hallway!
To Enter: leave me comment on this post and let me know if you use quilts to decorate for holidays!
Giveaway is closed!!!
Giveaway closes Sunday night November 15th at 12MN MT. Open to US residents only.
happy quilting,
Kate