Hi friends!
Lat week on Instagram a few designers and I posted what we called a Holiday Pattern Parade– we posted about some of our favorite holiday patterns!
Some of my designer friends have lots of themed holiday patterns. I only have a few but I thought I would share them with you today as well as some other patterns that would make great holiday gifts!
All my patterns will be on sale from Nov 18th- 30th- a holiday Customer Appreciation Sale! More at the end of this post!
Tannenbaum Trio
First up is one my favorite holiday patterns, Tannenbaum Trio. This is a fun pieced tree pattern that has a placemat, table runner and a wall quilt.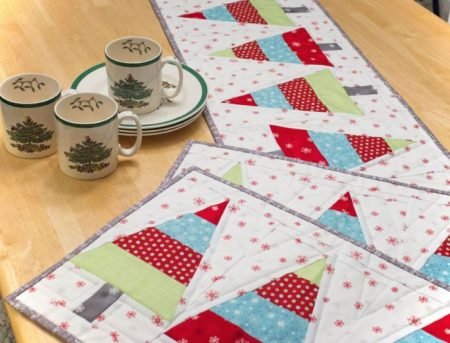 The wall quilt can double as a holiday card holder! How fun is that?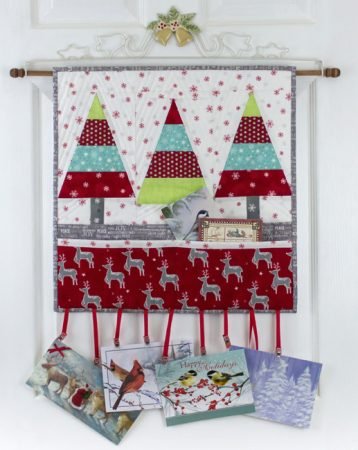 Simply Santa
Simply Santa is a quick wall quilt that is sure to dress up your holiday decor!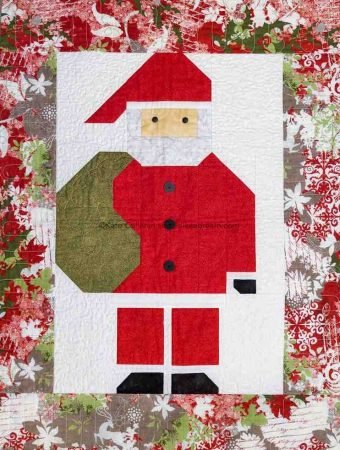 Winter Star Stocking
How about a fun holiday stocking?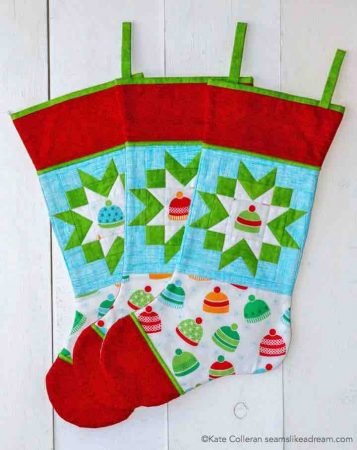 Use fabrics that go with your holiday decor!
Now, to continue with our Holiday Pattern Parade, let's look at some non holiday patterns that would make great gifts!
Pack it up Bag!
My Pack it Up! bag pattern has 4 different sized zippered pouches to store anything from essentials in your purse to your latest knitting project!
The bags make a great gift.
And if you don't have time to make your own, I have some ready made you can purchase in my ETSY shop! Win -Win!
Jot it Down!
A quick fabric notebook cover works with a standard size composition notebook.
Jot it Down!  would make a great gift for a student, a writer or your book club buddies!
Kozy Q Scarf
Made with 4 FQs, this fun scarf is a crowd pleaser.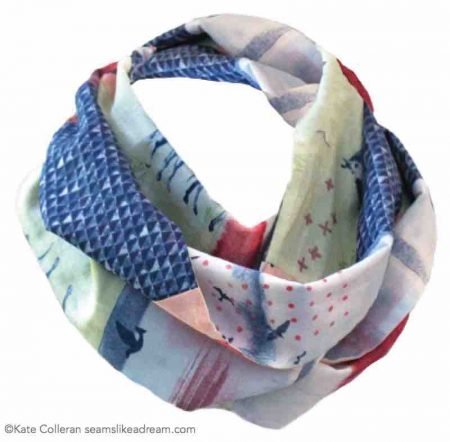 Tote That!
Tote That! is another fun bag in 2 sizes!
Table Runners
Another great handmade gift idea are table runners or placemats! You can always use holiday fabrics or just fabrics you know your friend or family member would love!
Table Scraps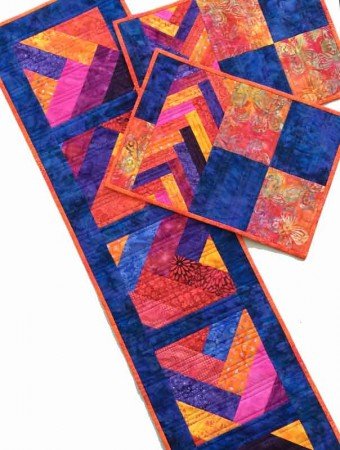 Top This!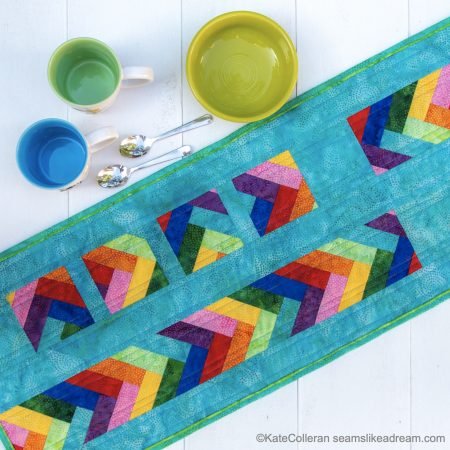 Stroll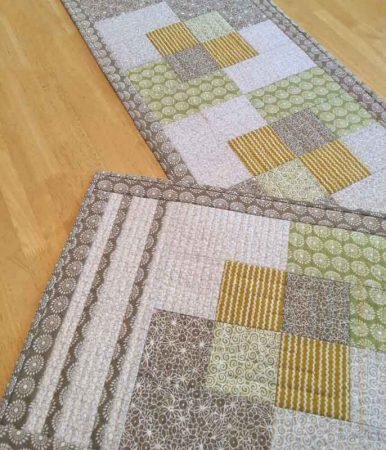 Paisley Got Mod Strip Pack Gift Bundle
Looking for a gift for a quilter friend? I have a couple of my Paisley Got Mod Strip Pack Gift Bundles left!
The bundle includes a  2 ½" strip pack of my Paisley Got Mod batik fabrics, one strip pattern of your choice (I have 6 you can pick from) and a unique, one of a kind fabric gift bag! Plus a little extra goodie!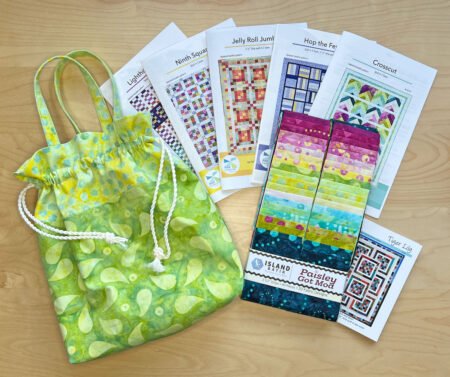 A $66 value for only $50. When they are gone, they are gone!
Want to read more about my new batik line? Click here!
Of course, notions always make great gifts for quilters. Who doesn't need thread, a new rotary cutter blade or even a new fancy Jack?
What are your favorite gifts for quilters – or would be your favorite quilty gift to get? Leave a comment and let us know!
happy quilting!
Kate
P.S. – Customer Appreciation Sale!
All my quilt patterns will be on sale from Nov 18th – Nov 30th. Click here to go to my shop.
I have decided to have only 1 sale a year going forward so this is my last sale for this year! Not sure when I will do it next year. Maybe in September.
I will be away for part of this time on a much needed holiday break. So while PDFs are always available immediately, any orders for physical patterns or products placed after Nov 17th will ship Nov 28th.
International customers– all my patterns that are PDFs are in my ESTY shop- and they are on sale there too! Click here to go to ESTY.
For all my US friends, enjoy your Thanksgiving holiday and I will see you again soon!