Hi friends!
I am in the middle of making a gazillion HSTs.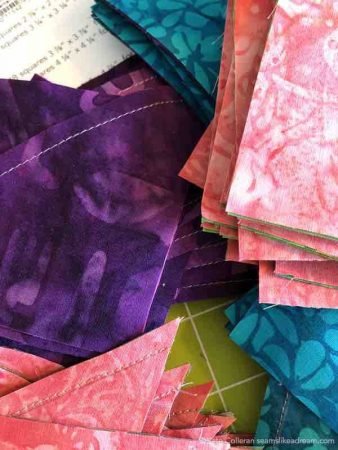 So here is the question of the day:
Do you make them to size or make them oversize and then trim them to size? 
A while back, I used to use Thangles all the time. I liked that I could just cut strips and lay down the paper and sew away. Plus, we all know Kate loves her jelly rolls!
But some days I can't find the size I need, or I don't want to go out to search for the size, so then I cut squares, mark my lines and sew, cut apart, press and trim to size. 
And yes, I cut slightly oversize and trim down. Why? 
Because I am notorious for being a wobbly straight line sewer and this way I can fix any HSTs that look a little off!
And I love my Bloc Loc ruler for trimming. Took me a few tries to like using it and now I love it!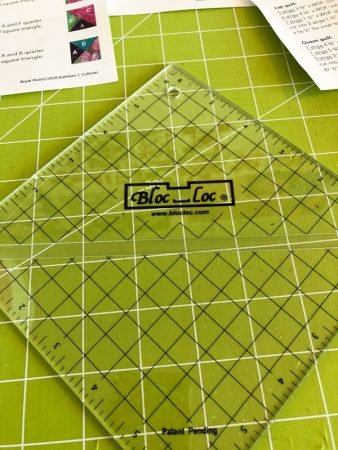 Okay- got to go and press! Those HST aren't going to press themselves.
Too bad- that would be cool!
happy quilting,
Kate
p.s. Know what else I do with HSTs? Well, if there are any leftover from a quilt (because I counted wrong and made extra) or if I am doing stitch and flip and I make the leftover corner triangles into a HST unit, then I save them all in this fun flower pot.
I may have to come up with ways to use them soon since my flower pot is almost full!
p.p.s. Be sure to pop back here tomorrow when I have an announcement of a fun new project!
p.p.p.s Don't forget to check out some of the other bloggers in the #31dayblogchallenge2018! Click here for the links.