Hi friends!
As you know, I have been sewing along with the Christmas Countdown sponsored by AQS.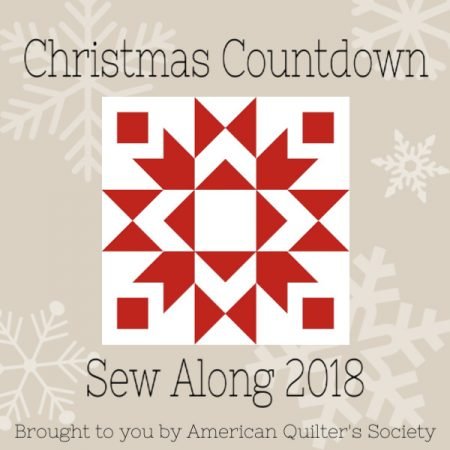 We are making tiny little blocks. I am keeping to the red and white theme they show because I just love red and white blocks.
But these blocks are small! The other day I posted here about how small they are. Click here to see one of the HST units in one of the blocks next to a quarter!
Here is yesterday's block.
Yikes! So many HST units. And that block is only 4 ½"! So each HST unit finishes at ½".
I do admit, the block is not perfect. But I am getting better at sewing small blocks. What did my mom always say- practice makes perfect! Or, at least, shows improvement.
So how does one piece such tiny blocks and have any success? Well, AQS had a blog post about that very subject yesterday and so here is a link to their post and all their suggestions.
I will tell you a few of mine that are not on their list.
I pin carefully but away from the sewing line so the hump made by the pin doesn't distort the block or the sewing.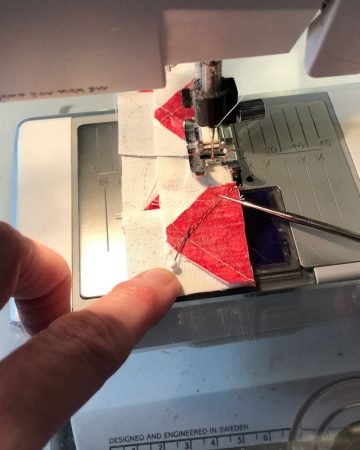 I use an awl as another finger to help keep the pieces together as I guide them under the needle.
I press often and gently. For these blocks I am using spray starch. AQS suggests using spray starch before sewing. I use it as I go and after the block is done.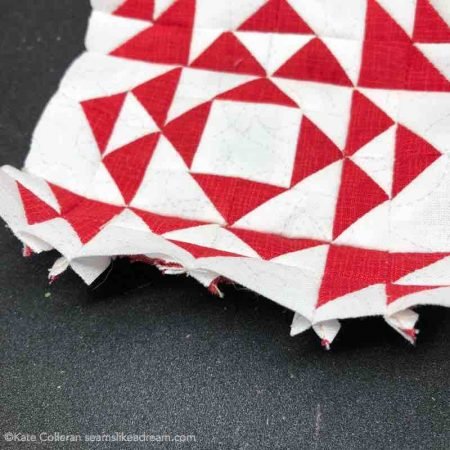 I like both Best Press and Flatter but Best Press is a little more heavy duty. These blocks have a lot of seams so heavy duty works a little better!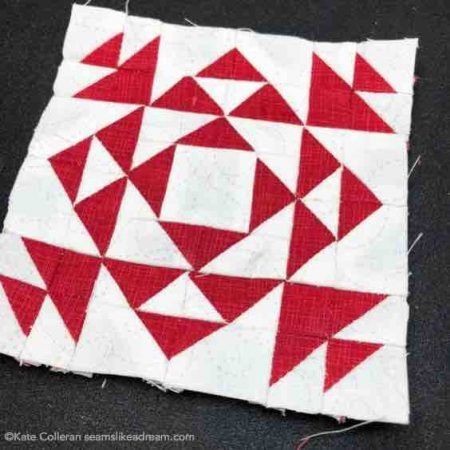 And I am trying to slow down my sewing. I like to go pedal to the metal when I can but these blocks take time. The faster I go, the more I need to rip out! Poor Jack got quite the workout last night.
I hope when you go to the AQS blog post, that you get some good tips that will help you when sewing with tiny pieces.
Here is today's block- not quite as many pieces. Phew. Needs a little trim but not too bad!
happy quilting!
Kate