Hi friends!
Today on the blog we are having another quilting adventure with my good friend Tammy Silvers and today we are talking about Half Square Triangles (HST)!
So here is the question- do you love HST, like HST or can't stand HST????
I think HST get a bad rap. I designed a quilt once and one of the most frequent comment I heard was- too many HSTs!!! They thought the quilt was gorgeous, but they did not want to make any HSTs.
I think HSTs are awesome!
Take this basic 9 patch block.
Add a few HSTs and you have a cute star!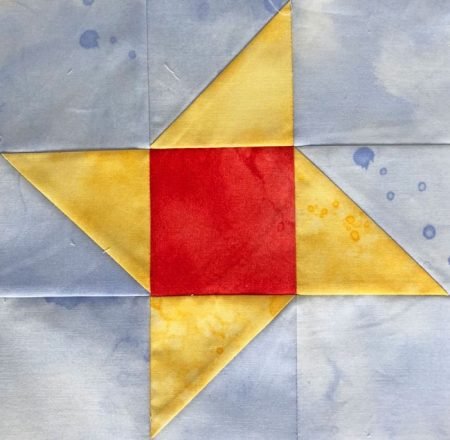 Like the stars I used in my quilt Stella.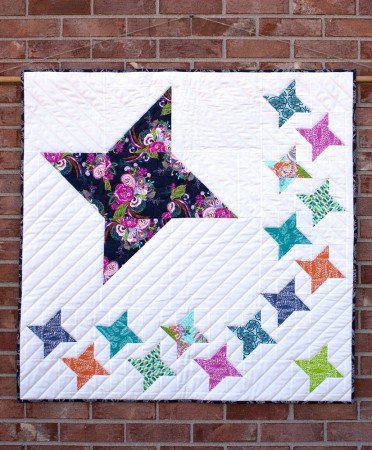 Add a few more and you have a nifty block!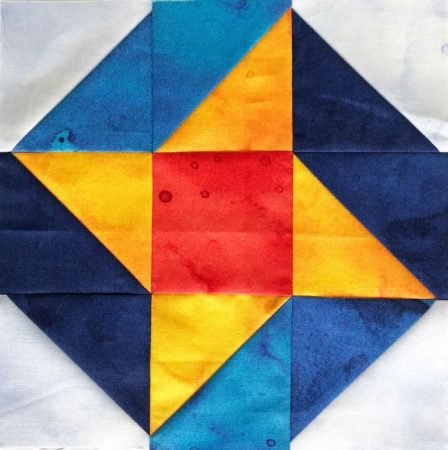 Like the block I used in my quilt Urban Twist!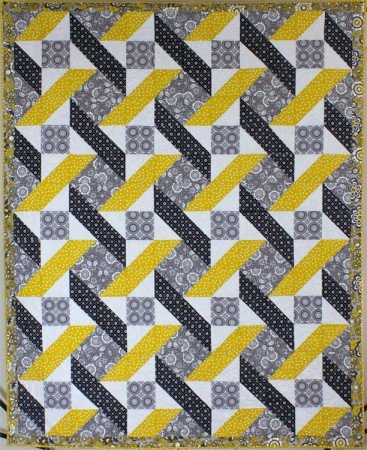 I think with HSTs you just need to find the technique that works for you. There are sooo many ways to make them. I have 2 favorites- Thangles or cutting the squares a little oversize, marking the sewing lines and trimming to size using the BlocLoc ruler.
Do you have a favorite technique? Tammy is exploring some ways to make HSTs on her post today, so click here to pop over there and check it out!
I would love to hear what you think about HSTs- leave me a comment below.
happy quilting!
Kate
And for those who commented last week about the notebook cover I am making with the braid- the answer is I am using the dark blue for the accent strip!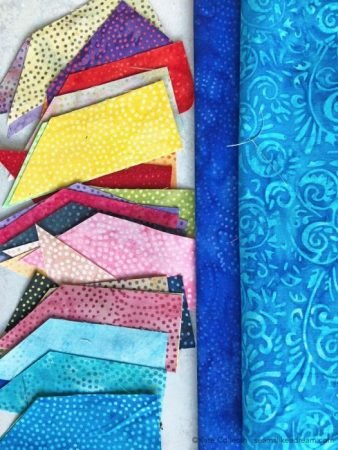 I have emailed the winner of the scrap bundle of Island Batik fabrics.
Is your guild looking for a speaker in 2019? I still have a few dates open. Email me for more information!
Where is Kate in 2018?
May 16th-21st- Quilt Market
June 21st- Smokey Hill Quilt Guild
August 9th -10th- Peaks and Pines Quilt Guild
Sept 13th-15th- AQS Quilt Week in Paducah-**I will be teaching 2 classes- registration opens 5/22/18 for AQS members and 6/5/18 for nonmembers.
Sept 17th- Pride City Quilters
Sept 28th-29th- Quilters Above the Clouds
Nov 2nd-5th- Quilt Market Houston
Nov 12th- Monarch Quilters Guild