Hi friends!
Today as part of our Exploring the Basics series, Tammy and I are sharing about our recent block challenge: to remix and reimagine the Rocky road to CA quilt block!
The Rocky Road to CA quilt block
The Rocky Road to CA quilt block is a mix of Half Square triangles units, four patch units and squares. It forms this wonderful chain through the center and then, as you put blocks together, you can form secondary designs.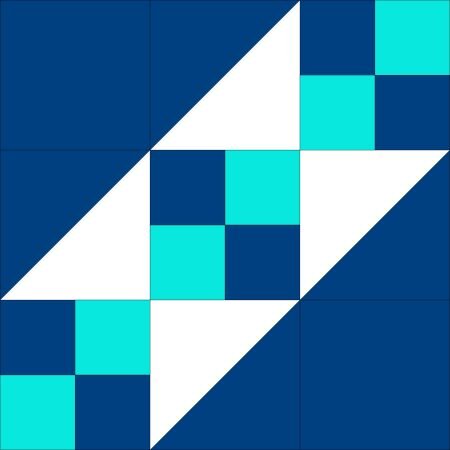 I love a good secondary design!
The Remix – color
For this month's remix, I started again with color. I wanted to use green. It is March after all and March has the holiday of St Patrick's day, so green was a must. But also, some early spring trees, once they start to bud, look as if they have pale green and yellow. So that was my color palette.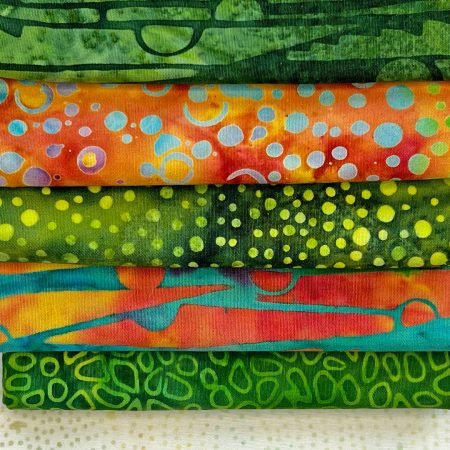 Sort of!
I grabbed fabrics from my 4th Signature line from Island Batik called Contempo- the fabrics should be out in stores soon. There are some great greens, some oranges, prints and a yellow. Hmmm… now I needed to know what the design was going to be so I could recolor it!
I knew I planned to name this block after the Ash tree- I mentioned in my post in January how I am going to name each block after the tree for the month. And for March, that is the Ash tree.
The Remix – the block
I wanted to keep the four patch units going through the center of the block; I just love the look of that. The block is also set up as a 9 x 9 grid. Hmmm… can I keep the 4 patches in the center but adjust the grid?
Sometimes I like to play around with a block in EQ8- it is easy to add lines, remove lines… but sometimes you need to go to graph paper to get started!
I ended up playing on paper and then pulling those sketches into EQ8. 
My block ended up being basically 4 small Rocky Road To CA blocks, altered, and put together. I thought it would be a lot of fun to see if I could make a second secondary design!
I love how this came out. But as I looked at the block and built the quilt in EQ, I thought there was more that could be done to make it interesting.
I thought by adding more color in the large rectangles, I could introduce a weave aspect. 
Rocky Road to CA quilt blocks- the Quilts!
This was the first quilt I had designed in EQ. 
And I like it! But I saw those light rectangles and wanted to try adding another element. Here is that quilt! 
It actually 2 blocks so that weave works.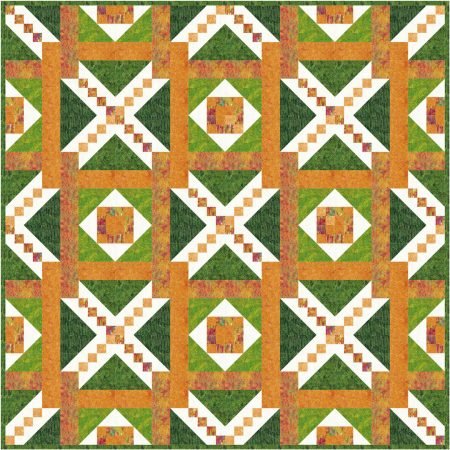 Block 1.
Block 2.
Which one do you like? I haven't made enough blocks for a quilt yet… still on the fence!
Head on over to Tammy's blog post to see her reimagined and remixed Rocky Road to CA quilt block! They 2 quilts couldn't be more different! How cool is that?
happy quilting!
Kate