I am SO excited!
Tune in on Monday, June 30th to the American Patchwork and Quilting podcast where I will be a guest on Pat Sloan's show!
I first met Pat back in 2006 when we both were at a quilt retreat at the Mercy Center in Madison, CT. The Mercy Center is located right on the water so the views are wonderful- a peaceful and serene setting.
I was teaching a 2 ½ day class and Pat was the featured quilt celebrity and she did a trunk show and lecture and it was so much fun!
I am so honored to be a guest on her show- so please, mark your calendars for Monday, June 30th and listen to me chat with Pat!
4pm ET
3 pm CT
2pm MT
and 1 pm on the west coast.
Happy quilting,
Kate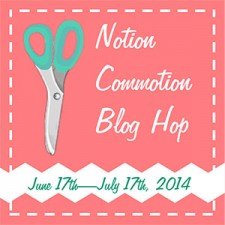 p.s. Did you see yesterday's blog post on the Notion Commotion Blog Hop? It was our day to showcase a nifty notion, a cool tool, a groovy gadget! Check it out here!
You don't want to miss out on our great giveaway!