Hi friends!
How is your summer going? I cannot believe how fast it seems to be going.
Are you working on any BOMs or any of the many quilt alongs on the web? So many quilts, so little time! Back in January, in this post, I shared some of the projects I had planned in 2019.
There was our Adventure Quilt Along- and that quilt is done!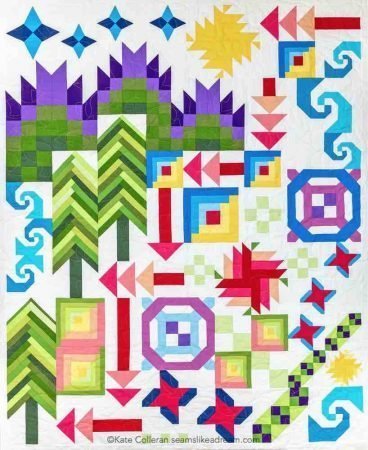 I even made a second set of blocks, but they have not been set into a second quilt. Hmmm… I guess that has to go on the TO DO list!
Then there was the Hexie Snowflake Sampler.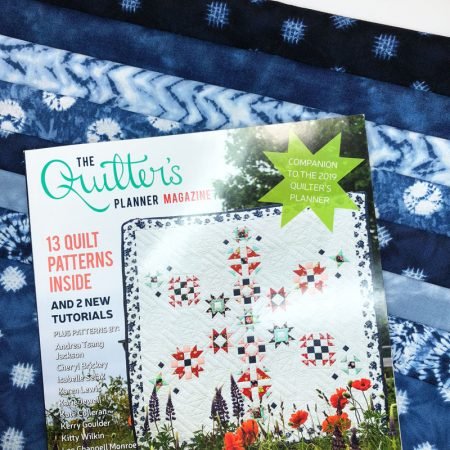 This quilt is in the Quilter's Planner 2019 project booklet and I have this great stack of fabric to play with.
I got so far behind on this one but I am happy to report that I caught up in July! Woo hoo!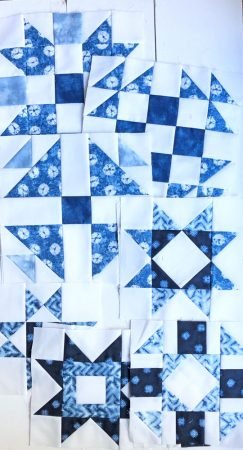 Then there are the every other week blocks in the Quilter's Planner. I am sooooo far behind on them! I only made it to the beginning of March.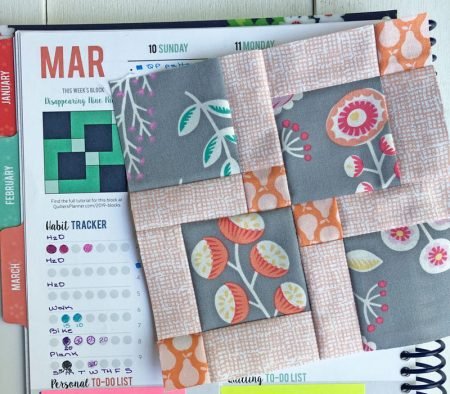 And the AQS monthly blocks! Oh my. The last block I made was March. Even though I have this awesome stack of fabrics to use!
My plan of making these BOMS/quilt along blocks is rapidly falling by the wayside.
And I know why.
I didn't put them on the To Do list each week/month. I did not block out a little time to make them. So they fell off the list and I let other things take priority. Really, none of these blocks take that much time. I could have gotten them done. I just had so many other projects going on that it seemed overwhelming.
But I am not going to beat myself up- quilting is about enjoying the process; it is Not just about getting things done.
So, I am going to schedule my August Hexie block to make this Friday, my August AQS block for next Friday and then sprinkle in the catch up on the AQS and weekly blocks where I can. And hope it helps.
How do you stay on top of making blocks for quilt alongs and BOMs? Any tips you want to share? Let us know in the comments.
I hope your summer is going well and you are getting some time to stop, smell the flowers and enjoy the great outdoors. These 2 don't get to go outdoors, but they do love to settle down in any patch of sunshine they find!
Super cute.
happy quilting,
Kate
OH- I almost forgot!!! The Quilter's Planner 2020 is online and you can pre-order your planner for next year here during their sale!
And I am excited to announce I have a pattern in the new planner! They are on sale for a short time- so go check it out! This year, you can custom design your planner– they have new layouts, lots of cover options and new extras!
I am still debating which cover to order and which layout to pick or my planner.
Maybe this one? Hmmm….
The links above are affiliate links which means, if you buy a planner, then I make a small commission – but you don't get charged anything extra!