Hi friends!
I have a busy week coming up here on the blog-  a book blog hop post AND the post for the next block of the Adventure Quilt- both on Wednesday!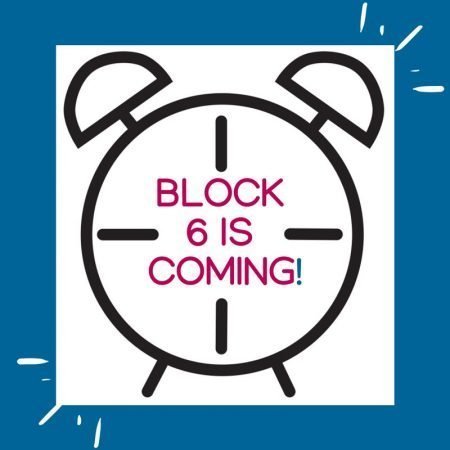 These things happen sometimes. Tammy is away on vacation so she can't post the block and the project I picked to do for the blog hop, well the day for the project is Wednesday. Had I realized earlier the 2 were scheduled for the same day, I might have planned to post the Adventure Block on Tuesday this week but, hey, we can make this work, right?
I just thought I would warn you so you can be prepared!
Text It! Book Blog Hop
The book is called Text It! by Sherri Noel and it is a super fun book. I can't wait to show you my project!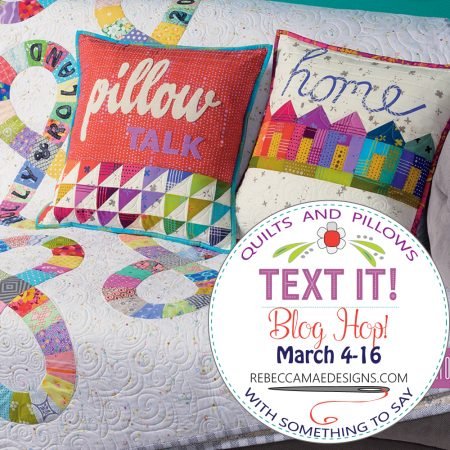 The blog hop starts today and I am posting the whole schedule at the end of this post so you can get started. There will be book giveaways and thread giveaways so you don't want to miss it!
Here's a little sneak peek of my project… can you guess which one I am making?
So I will see you all back here on Wednesday- and be sure to check out BOTH posts that day!
happy quilting,
Kate
Monday March 4th
WWW.LILABELLELANECREATIONS.COM
Tuesday March 5th
WWW.DEVOTEDQUILTER.BLOGSPOT.COM
Wednesday March 6th
Thursday March 7th
WWW.PATTERNSBYJEN.BLOGSPOT.COM
Friday March 8th
Monday March 11th
WWW.STITCHINGFARMGIRL.BLOGSPOT.COM
Tuesday March 12th
WWW.QUILTSBYJOANNE.BLOGSPOT.CA
WWW.UTAHQUILTAPPRAISER.BLOGSPOT.COM
Wednesday March 13th
WWW.SEWINGWITHKATIE.BLOGSPOT.COM
WWW.RAINBOWSBUNNIESCUPCAKES.BLOGSPOT.COM
Thursday March 14th
WWW.MEANDERINGSALONGLIZARDCREEK.BLOGSPOT.COM
WWW.BEARPAWDESIGNBLOG.WORDPRESS.COM
Friday March 15th