Hi friends!
Last year my good buddy Tammy Silvers mentioned she had a new batik fabric line coming out with Island Batik. She asked did I want to make a quilt with her fabric?
Of course I did! Not only do I love making and designing quilts, the fabrics were blues and greens. I mean, really? One of my favorite color palettes!
The line is called Just my Type and it is not out yet. Shops are ordering it now and it will be available in the fall.
As many of you know, I design most of my quilts in Electric Quilt. Sometimes I play around drawing a quilt idea using graph paper and pencils- who doesn't love colored pencils? But, then I usually end up creating the design in EQ. And playing around until it feels right.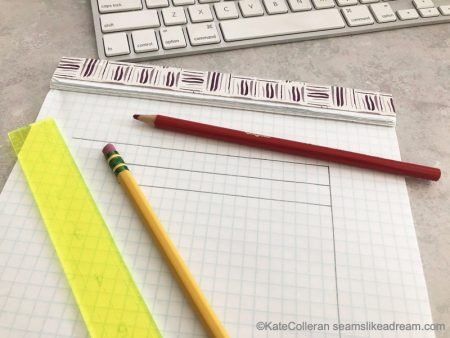 Breakout! A New Log Cabin Quilt Pattern
I love how this log cabin pattern came out!
It is this wonky, modern log cabin quilt pattern where the block can be set in a lot of different configurations.
Or made in a lot of different color schemes. Here's one for my friends who are Bronco's fans!
I have a pile of warm fabrics that I have been collecting – maybe I can make something like this!
What colors would you make Breakout in?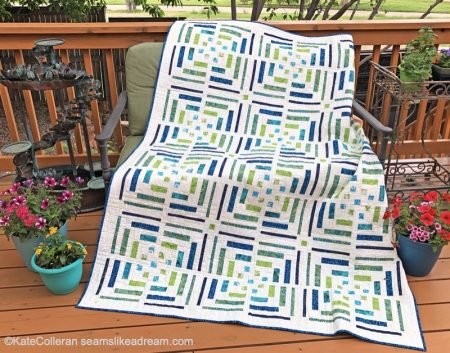 Interested in this log cabin quilt pattern?
While the fabric I made mine is not available until the fall, the pattern is ready now! Click here to check it out.
Happy quilting!
Kate