Hi Friends!
Summer.
Given I grew up in Connecticut, summer makes me think of being by the water, sinking my toes into sandy beaches, swimming in pools…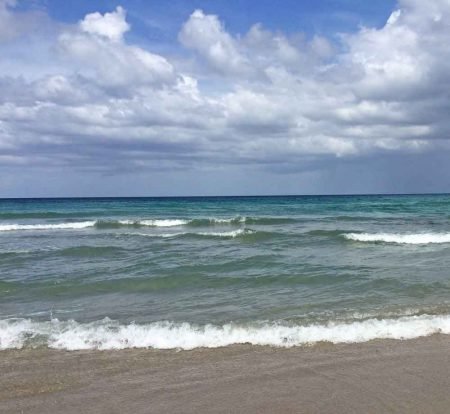 In honor of summer, I thought I would share a few of my favorite summer quilt patterns with you, scroll down to see them all!
Summer Quilts: Harbor Lights
First up, Harbor Lights! The summer quilt pattern has a mini quilt, a banner to hang on the wall and a table runner.
Made in red, white and blue, it is perfect for those summer holidays!
Summer Quilts: Summertime Blues
Summertime Blues was a pattern I created to be a quick pieced banner. Made to showcase a big print or leave an open area for some fun quilting.
The pattern has a runner, mini quilt and a banner along with a quilt. I have this runner on my dining table right now where it will stay thru the summer.
I love the print in the center used in the border and in the center of some the blocks- it reminds me of my roots back east.
Summer Quilts: Little Leaves
Little Leaves is a sweet baby or kid's quilt. Some of you know that my daughter is an organic farmer. And this pattern is one I did with her; I wrote the pattern, she made the quilt and contributed a recipe in the pattern!
This pattern is a summer quilt to me as it makes me think of the farm where she works- she posts the most beautiful pictures of veggies and greens they harvest for their CSA members.
Hmmm… I would love to get a share of their produce but I think the trip from Colorado to Connecticut is a little long just to get veggies!
The fabric we used was so fun… I love the chickens, the bunnies… and fox print in the border. Of course, it would be cute in so many fabrics!
She likes to say these fabrics are a little bit of farmer humor!
And if you want to see a mashup of some patriotic quilts (one being mine!), check out this video on Youtube!
I hope you enjoyed these summer quilts! I'm going to sit on my deck and work on some patterns. Then maybe this afternoon, when it gets too hot, I will do some sewing inside.
Have a wonderful weekend and I will see you next week for more quilty fun!
happy quilting!
Kate
Kits on Sale!!
p.s. In honor of this holiday weekend, my patriotic Woven Stars quilt kit is 50% off this weekend! Grab it so you can make this great quilt to celebrate the holidays next year. I only have 1 kit left!
And all my other kits are 20% off thru Monday July 6th! Check them out here.