Hi friends!
Today I want to share a few fun quilty things! The first is I am in an article in Love of Quilting magazine!
Love of Quilting magazine 
A few months ago, I was contacted by Barbara Delaney who wanted to write an article and show a trunk show of some of my quilts. How fun! The article is in the May/June 2023 issue of Love of Quilting that I understand is out and about now! I have yet to see a physical issue but I can't wait!
You can get a digital copy of the magazine here.
More fun quilty things : a Quilt Cruise
The other fun thing that I get to do in the future is teach on a quilt cruise!
I have never been on a cruise but it sounds like such fun. The cruise is March 17-24, 2023. I can't wait! This should be fun; I have never been to St Thomas, I have never been to St Maarten… and on the way to those lovely spots, we get to quilt!
I also get to teach with the super talented Tammy Silvers!
If you want to learn more, click here to see all the information. And if you decide to come quilt and cruise along with us, just be sure to mention that you heard about the cruise from me . It should be a blast!
Tips and Tutorials page
Do you know about my Tips and Tutorials page?
On this page I have some free PDFs you can download.
One is a handout on making HSTs.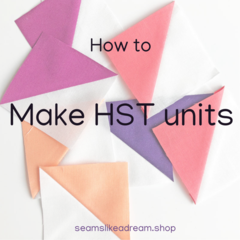 Another PDF is on FG units.
And another on paper piecing.
And there is a free mini quilt pattern to practice your paper piecing.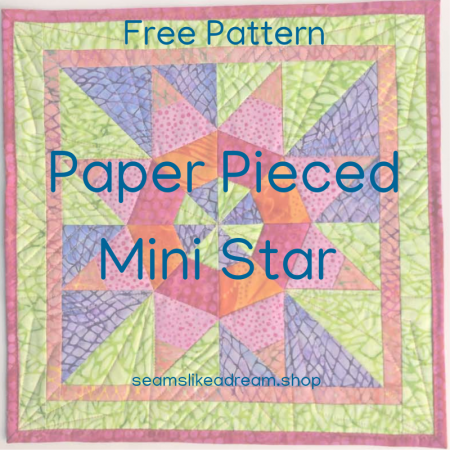 While I have a lot of blog posts on HST units, on FG units and on paper piecing, sometimes it is nice to have a PDF you can download and print out.
Just wanted to be sure you knew about these!
Luna- the mystery QAL
The mystery quilt along is in week 4; the week 4 newsletter went out this morning. It's been so much fun!
If you haven't been making the quilt along with us, the pattern will be available after the QAL is over as a full PDF pattern.
If you have been quilting along with me, thanks! I have enjoyed seeing some of your fabric choices and your done units!
Have a great rest of your week!
happy quilting,
Kate
p.s. Next month – May 3rd, I will be having a fabric giveaway of my 2nd batik fabric line called Sea Cookies. You may have seen an IG post where I was working on a new quilt using a strip pack of the fabrics.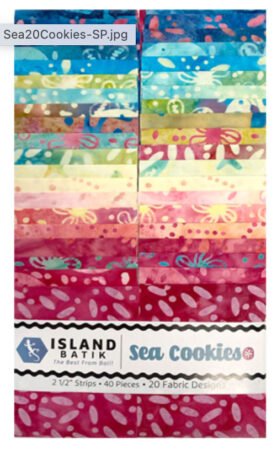 The fabric should be in stores in May (the strips packs are already in shops!) and I will have some new quilt projects to share with you and some FQ bundles!  Hopefully I will have this quilt pattern done by then!