Hi friends ! Happy New Year and here's the first question of the year- have you already started new quilts?
New Quilts
Yes, I have!
I have got 3 quilts already in progress (what do you mean some people only work on 1 quilt at a time?) and 2 quilts ready to go to the longarm quilter. Of course, those quilts weren't started this year, I mean really…. the year is only 4 days old! Though I suppose at least one of them could have been.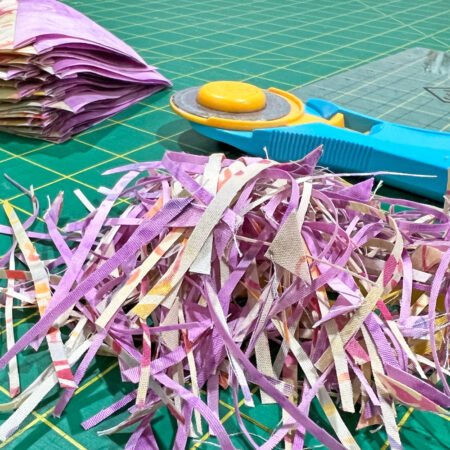 But unfortunately I can't show you any of those new quilts yet. They are under wraps for right now.
Quick Quilts
I can show you a couple of new quilts that I finished up last year. And they are super quick!
The story of the patterns
First, the story about the patterns. When I write my quilt patterns, I always want to give you enough information to be able to finish the quilt without needing any additional information. So I have always resisted creating patterns that could fit on a postcard.
Have you seen those patterns? They are great because, since they are on a postcard, they are less expensive to buy. And to produce. But I was always worried if I would be able to fit enough information on them.
Then, I realized if I just used simple patterns, maybe it would work!
Squared
The first pattern I wrote up on a postcard is called Squared. It is super simple- just squares.
It uses 10 fat quarters (and as you know, I LOVE FQs!) and 2 fabrics of fabric at 1 yard each. Plus a backing of course! Super fun. For my quilt I used fabrics from Cherrywood – the hand dyed fabrics. They are just so rich and saturated and feel great!
My friends at Wooden Spools Quilt Shop are even kitting the quilt! Click here to check out the kit. 
And I love a good rainbow quilt. Of course, you can use any color story that you want.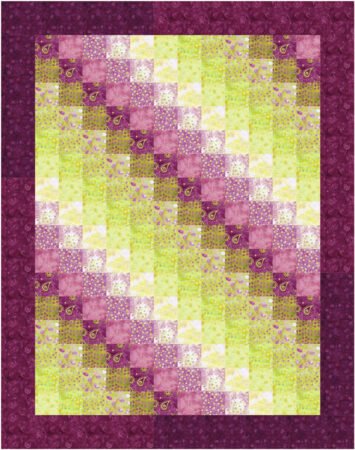 Maybe shades of blue and green?
Angled
The second new quilt that I wrote up as a postcard pattern I called Angled. Not quite as quick as Squared to make, but not hard either!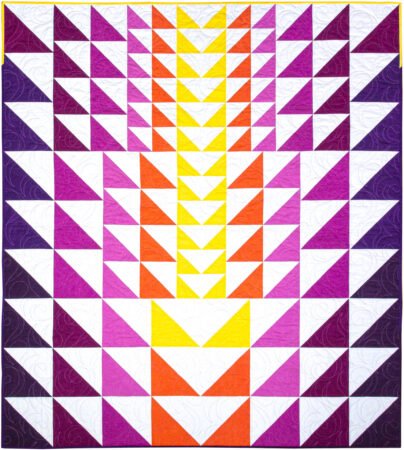 This quilt uses 1/2 yard cuts of 7 fabrics and 1 background. I love how this one came out. I am a fan of HST units so ….
Need any information on making HST units? Check out my blog post here.
I also used Cherrywood fabrics for Angled. So pretty!
Upcoming New Quilts
I am working on a few new patterns; one that I hope to have ready for next month (another postcard quilt pattern and I used batiks this time!) and a Mystery Quilt Along that I am planning for March 15th!! Woot woot! I will have more information on those quilts soon.
Plus I have another new fabric line arriving in stores in May and I will be sharing more about that when I know it is shipping. I am so hoping the fabric will be in a shop near you as it is yummy! And I have 2 new quilt patterns, a remake of a fun quilt pattern and a 4th postcard quilt that will use a strip pack all shown in my new fabric batik fabric line!
Lots of fun stuff coming this year and I can't wait to share it all with you!
happy quilting!
Kate