Hi friends!
How are you?
I am so excited about my new series of blog posts with my friend Tammy Silvers! We are calling it Adventures in Quilting with Kate and Tammy.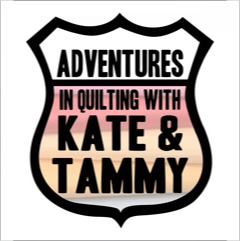 Last week was our first joint post on paper piecing. If you missed it, here is a link to my post and in my post is a link to Tammy's post.
Later this month will have another post – we have some 'how to' topics set for this month and next month but I would love to hear from you; what would you like to hear about?
Leave me a comment on what topics /techniques you might like a post about and we can add it to the list!
I have been having so much fun with my Mini Braid template. I love my regular Braid Template but anything mini just adds a layer of fun!
I was able to teach my Pack it Up! bag at AQS and I will teaching it again in the fall at the Paducah show.
Of course, now I have to come up with other projects using the mini template. I think it would make a fun border on a small quilt. But first, I made a notebook cover. Love this cover!
This one used 1 ½" strips for the braid accent.
I even made a smaller one for a smaller notebook using 1″ strips for the braid.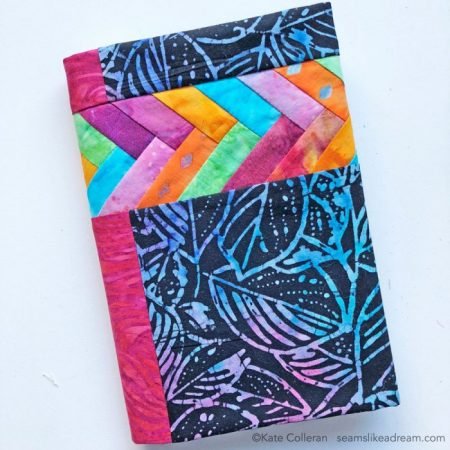 There are a lot of notebook cover patterns out there, but just in case you needed one, I made this into a pattern called Jot it Down!
Here is another version I made yesterday to share with a local shop. totally loving this one!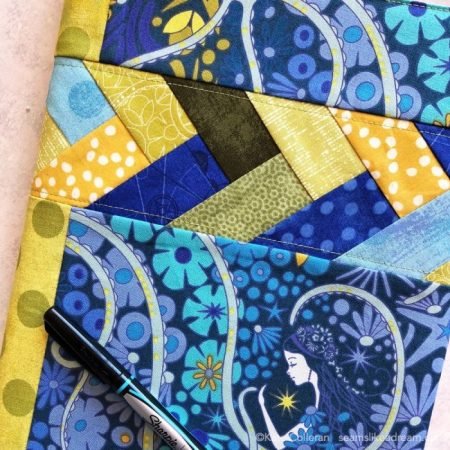 What should I make next with my Mini Braid Template? I am thinking about this Crossbody bag that I have had in my head for years. Hmm… any other suggestions?
Off to the drawing board for me!
happy quilting!
Kate
Next Up:
I will be at the Palmer Divide Quilters in Monument CO on Thursday April 5th for a lecture and a class on Friday April 6th. Hope to see you there!
I will be teaching a class, Table Scraps, at First Stitches in Pueblo, CO on Saturday April 14th. So click here to sign up now!