Sisterhood Quilt-Along 2022
We are so excited to announce our Quilt Along for 2022! Brought to you by Kate Colleran and Tammy Silvers.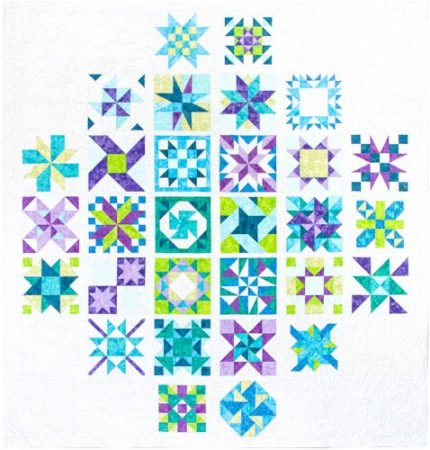 Tammy and I worked hard on an amazing sampler quilt called Sisterhood. The quilt celebrates the supportive and wonderful women in our lives and we can't wait to share it with you!
The Sisterhood quilt celebrates women who have been an important and influential part of our lives. Mothers, grandmothers, aunts, sisters, daughters and friends who are our support system.
Women who have supported us, nurtured us, laughed and cried with us. Women who we value and love.
We have taken 30 quilt blocks and renamed them with the names of all these wonderful women.
Starting in April 2022, we had a quilt along with weekly newsletters. In the newsletters during the quilt along, we shared a little story about each of these women that have shaped and influenced us.
In the pattern, there are 3 different quilt sizes you can make. 
The newsletters are below which included:
Helpful tips
Occasional videos
Links to helpful blog posts
Backstory – story of the women of the blocks
Encouragement and inspiration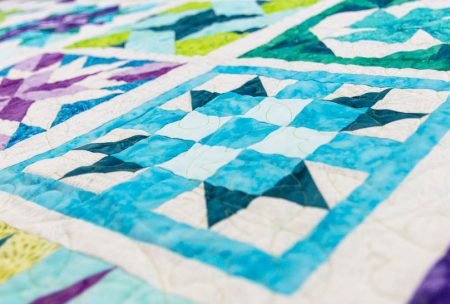 Each newsletter focused on 3 blocks. We focused on a specific technique each week and showcased blocks that use that technique.
There is a bonus newsletter with tips for organizing your fabrics and your sewing space as you get ready for the quilt along.
Links to all the newsletters are below.
Pattern
You will need to purchase the pattern to make the quilt.
Click Here to buy the paper pattern      
Click here to buy the PDF download pattern
For international customers, the PDF pattern is available in our Etsy shop.
What tools do I need?
The pattern includes instructions to make the blocks using standard rotary rulers, but there are also Studio 180 friendly options.  Choose the method and tools that works best for you.
Recommended Studio 180 Tools:
Tucker Trimmer 1
Wing Clipper
Split Rects
Not required but VERY useful
Square Squared
Tucker Trimmer 2
V Block
Magic Wand
For ALL quilters, it is strongly recommended you have rulers that have ⅛" markings
Skill Level: Intermediate
While the pattern is written for the intermediate quilter, this pattern can be a wonderful skill builder for the quilter ready to take on the challenge.  The blocks range in complexity, but use many common units.  Helpful tips and video demonstrations will be part of the quilt along (another great reason to sign up!)
How about fabrics, how much do I need?
The pattern back lists all the fabric requirements.  You'll need 1/2 yard of each of 12 fabrics for the blocks.  Yardage for the background, binding and backing fabrics depends on which quilt size you want to make, but here's a handy table:
During the Quilt Along, we had wonderful sponsors that donated great prizes! Thank you to them.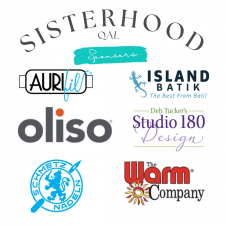 Newsletters:
Sisterhood QAL Tips on cutting and organizing your fabrics
Happy Quilting!