Hi friends! I am sharing about my most recent finish quilty finish, my improv quilt!
My Improv Quilt – the backstory
So, in June of 2020, I took a quilt class through my quilt guild via Zoom. I believe it was our first Zoom class. The class was called Wedge curve Improv and it was taught by Sherri Lynn Wood. It would be a stretch for me as I don't do a lot of improv.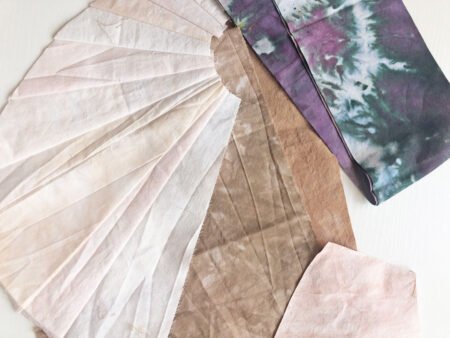 I decided to use fabrics that I had hand dyed with a friend a few years ago and just see what happened!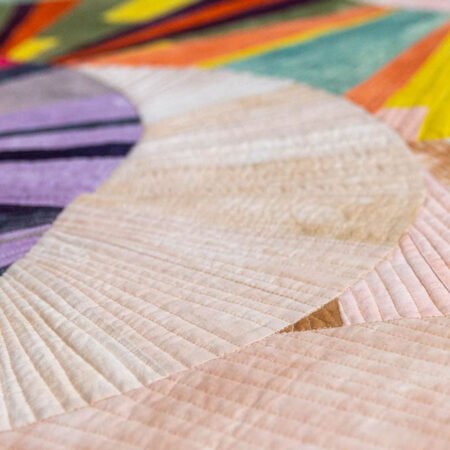 Th quilt mostly pieced and then, well, it sat. Folded up in a small basket. It was a folded mess.
It sat until a few weeks ago when I decided that I would finish the quilt and so I could put it in my guild's quilt show in June.
The Quilting
I planned to quilt it myself which, if you know me, I don't quilt many of my quilts. I quilt by checkbook so this would be interesting to see how it came out! The plan was to do a lot of straight line quilting and I wanted to quilt each section with a different color thread.
The different wedges were colored to represent different seasons- summer, fall, winter and spring.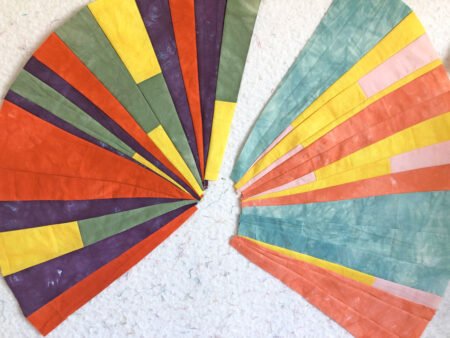 In the spring section I quilted with a pale variegated green, summer was a bright pink and turquoise variegated, fall was orange and winter was a pale lilac.
In the background areas I quilted using a pale peach and a beige variegated.
The Improv Quilt
I LOVE how it came out.
The quilting is straight(ish) lines and not even but I like their wonkiness. Yes, there are starts and stops and missteps so this quilt would never get very far in a judged quilt show but it is my improv quilt and I am happy with it.
I called is Seasons of a Pandemic since it was started during the pandemic and I worked on it across a few seasons. The wonky quilting reflects how I feel about the last few years and all the changes we have had to go through. At the end, to me, the quilt feels bright and happy which is how I want to approach my life- happy and grateful for all I have.
Link Your Finish!
What have YOU been working on? We would love for you to share your finishes with us! Use the link below to show us what you have finished and then check out the other finishes that have been shared!
I can't wait to see.
You are invited to the Inlinkz link party!
Happy quilting!
Kate