Hi friends!
I hope you are having a great week! the weather here this week is lovely- we are supposed to get to the 70s on Thanksgiving. Weird but nice.
I was going to skip the blog post this week as we are all so busy, but then realized that I needed to post the 100 Blocks magazine winners! Silly me.
So….
The winners are:
Nancysue, Cecilia and Tammy! Congratulations!
I have emailed you to get your mailing address. Thank you to everyone who commented and said such nice things! It was a lot of fun hearing how you would make the block.
And thank you to everyone who commented on my loss of my sweet Lily. She was a special cat and my daily companion.
On Saturday, I will be teaching a class at Sew-ciety in Castle Rock on my new bag- Pack it Up!
I just love this bag! So if you would like to learn how to make it and how to use my new MINI Braid Template, sign up at Sew-ciety and I will see you Sat!
I have been working on class samples and love this version as well.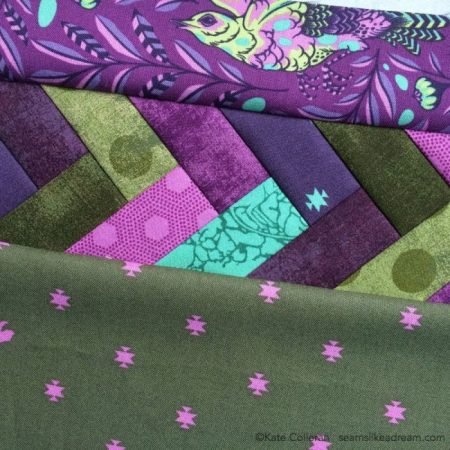 If you are not local and just want to make a few pack it Up bags for gifts this year- they would make a great gift for a friend, especially filled with some quilty goodies!- click here for the bundle of the pattern, template and bag hardware.
Happy Thanksgiving!
Kate
Also, if you are not a quilt maker but a quilt lover and are looking for a special gift for someone, click here to check out the quilts for sale in my ETSY shop. They are all beautiful, well made and just hoping for a new home and a new owner to cuddle up with.