Welcome to our series Exploring Quilting Basics! Last time, we discussed the foundational four patch quilt block. Next time, we'll be looking at its cousin, the nine patch quilt block. To see all the posts in this series, click here. 
Hi friends!
Today I want to chat about color and borders; specifically choosing colors and fabrics for your quilt borders.
Do you make quilts with borders? How do you chose colors for your quilt borders? Read on for my 4 top tips!
Sometimes knowing a few tips can really help decide how to pick the fabrics that will work in you quilt.
Let's start with some questions:
How many borders do you want?
What is the purpose of each border? Is it just to make the quilt bigger? Is it to provide a frame to the center of the quilt?

 

Do you want the border to be a statement or to blend in?
Do you want a pieced border or just use one fabric?
Pieced borders are a whole other discussion; for now, let's focus on borders that are made from a single fabric.
Choosing Colors for your Quilt Borders Tip #1
Whether your quilt has 1, 2 or more borders, one way to select the outer border fabric is to start with that fabric. Often, especially in more traditional style quilts, the border is be a big part of the design. There may be more than one border and the outer border will often be a larger scale print. If you begin your fabric selection for the whole quilt with a print for the border, it can help you to select all the rest of the fabrics for your quilt.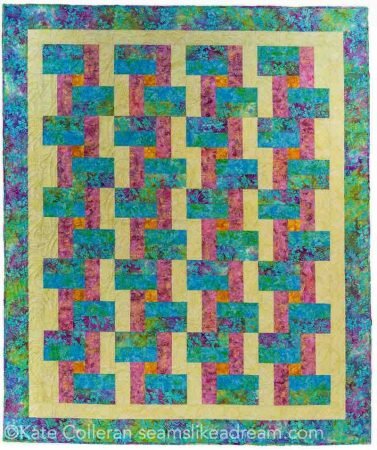 To select the other fabrics, you can start by using the color dots on the selvedge to help pick colors that will work nicely together or pick fabrics from the same fabric line for continuity.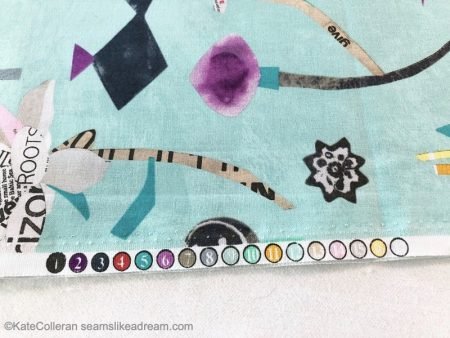 But, don't limit yourself to using only the colors identified in the border print or only fabrics that are part of the same line. Adding a surprise color somewhere in the quilt, or using a fabric that is not part of the line, can add interest and keep the final quilt from feeling too matchy matchy.
For that surprise color, I sometimes turn to my color wheel to find what would be a great contrast color.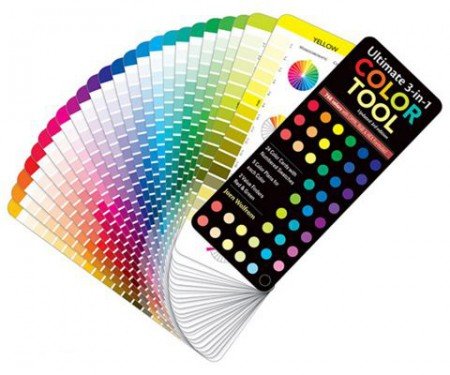 Choosing Colors for your Quilt Borders Tip #2
Another fun way to choose colors for your quilt border is to wait until after you make the blocks and put them together. When you do it this way, you can take your quilt top to the store and really audition the borders. Laying out the fabric for the borders right next to the blocks helps you to see how they all interact. Sometimes  it can be hard to visualize what it will look like (unless you have EQ or another program to use to design your quilt). Making the center of the quilt first and then picking the border(s) later can be another way to approach it.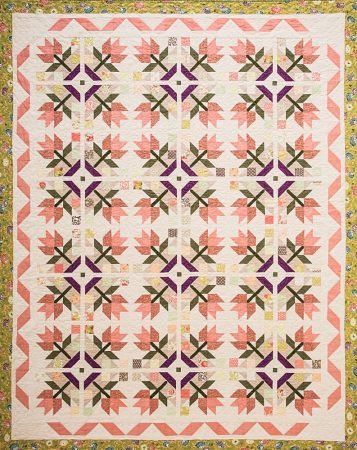 Of course, some will be worried that the fabrics from the that line will be gone by the time you make the blocks! If that is a concern, then this method won't work for you. But if you are willing to expand the range of fabrics in the quilt, it can be a fun experiment!
Choosing Colors for your Quilt Borders Tip #3
When you have a quilt with more than one border, it is typical in traditional quilts to see them go in a specific order- such as the inner border is a light colored fabric, then a medium fabric and then the outer border is darker.
Rather than rely on a canned color plan, ask yourself what would work with your blocks. Use the questions I listed at the beginning of this blog post to ask yourself what the purpose of each border is. Remember, when adding multiple borders, each border will have a different purpose. 
Let's think about a quilt with 3 borders. Maybe the first border's purpose is to help the blocks float in the quilt. In that case you would probably want to consider using the background fabric. Or maybe the first border's purpose is to provide a frame and a stop around the blocks. In that case, you might want to chose a darker color fabric. And if the second border's purpose is to frame the center of the quilt, maybe it should be in a contrasting color to the first border. Do you want a strong frame with lots of contrast or just a little contrast?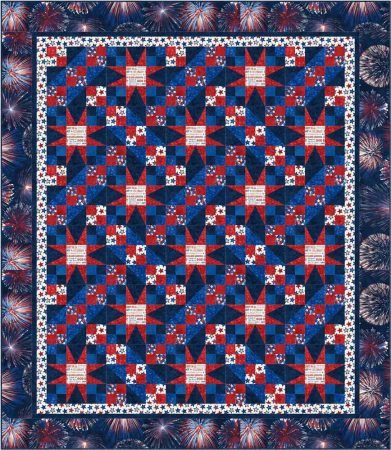 And the last border might be there to do 2 things- make the quilt bigger and provide a finished look. You might want this border to be a bit of a contrast to the second border so as not to take away from the sense of a frame, but not to be too stark a contrast. 
When you play around with borders, keep in mind the scale of print and size of the border. General rule of thumb is to use a smaller scale print in a smaller border. And when determining the size of the border, a border that is there to provide a frame doesn't need to be too wide.
Scale is also a factor- not just the scale of the prints related to the size of the border, but the overall size of the borders. There is a formula that says the overall border should not be bigger than the size of the blocks in the center. So if you have 12″ blocks, the combination of borders can be up to 12″.
Choosing Colors for your Quilt Borders Tip #4
Of course, every rule is made to be broken! Choose the color, size and border plan that works for you! Modern quilts often don't have any borders and that is OK.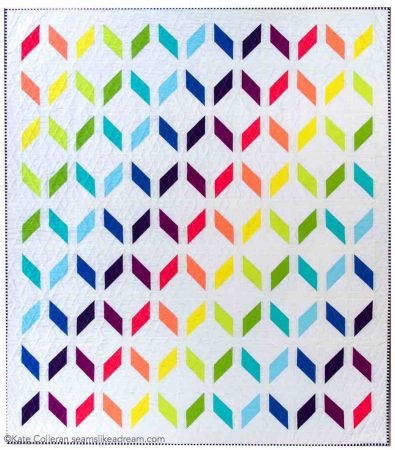 I find I tend towards quilts with no borders or just a small border. We each have our preference. I know a quilter who feels a quilt isn't finished unless it has borders.
Every quilt needs something different. A quilt may need an inner border to be the darker frame, a middle border to add some sparkle or a pop of color, and an outer border to complete the quilt.
Or maybe the inner and outer border could be the same fabric as the background of the blocks and the dark (or light!) contrast border floats! Or maybe the quilt is best with one small or large border. There are so many options when choosing a border plan and colors for your border.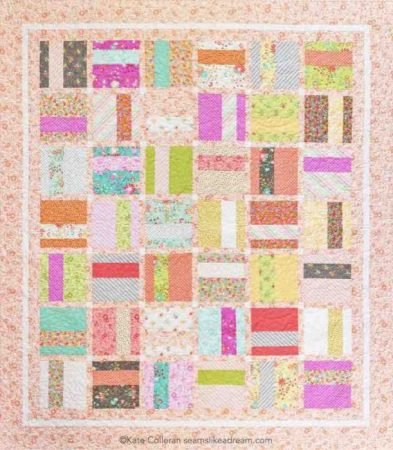 Does the pattern call for 3 borders and you aren't sure if you like that plan? You can do your own thing! Be your own quilt designer and choose the border plan that works for you and your quilt. 
Back to one of the first questions I asked: How do you choose colors for the quilt borders?
I gave you 4 tips for choosing the colors for your borders; please share your  tips in the comments!
happy quilting!
Kate
p.s. Next week on Facebook, I am taking part in the August Designer Tips and Techniques hop.
I will do a FB Live on Thursday August 6th at 11am MDT/ 1pmEDT on borders and color! Come hang out with me and chat!
Have you signed up for my newsletter? Get a free quilt pattern when you sign up!