Hi friends!
I hope you are excited about the Adventure Quilt … a Road Trip quilt Quilt Along! Next week we will start with Block 1- Home.
Our fabric giveaway over on Instagram is over and we have picked our winners. Thank you to everyone who entered! It was so much fun to learn about everyone's favorite color.
Can you guess mine?
A few people have asked what fabric they need for week 1. So, a funny thing, some weeks you will only need a few colors, but week 1 is a lot of colors. You will need 12 of your 24 Fat Quarters!
Here are the colors you need for week 1.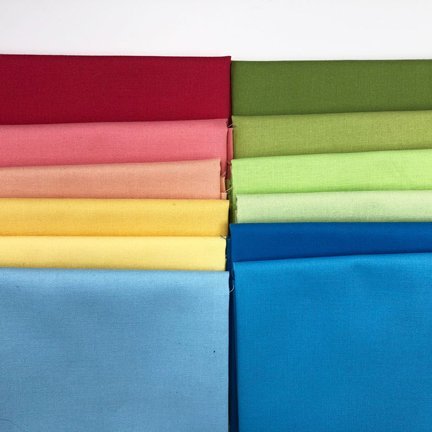 Light Gold and Dark Gold
Light Blue, Medium Blue and Blue
Very Light Green, Light Green, Medium Light Green and Medium Green
Red, Medium Coral and Light Coral
Again, if you need the details on the Quilt Along, click here to go to the  Adventure Quilt page with all the details and downloads.
See you next week, Tuesday January 29th, here on my blog for the first block!!
happy quilting,
Kate