Hi friends!
This is week 3 of the border Quilt Quilt Along!
This week the plan is to add more background borders and a pieced star border. Here is a tip about the stars. Starting the night before you need to write the blog post is a mistake!
Oh wait! That is a tip for me, not you!
The first border I added was another simple straight border. I decided to use the same border fabric as the first background border to provide a little bit of continuity.
Then it was onto the stars. Since I needed 22 stars, I decided to make 5 sets of 4 stars and one set of 2 stars. That way my border would be scrappy but a controlled scrappy.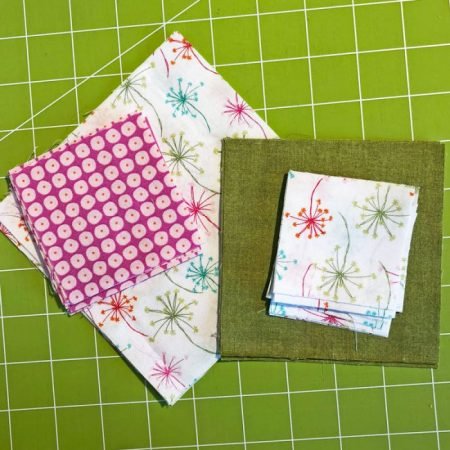 Click here to go to Jen's post and see her tips for making stars. I love making the flying geese using the 4 FG at a time method. I usually sew the seams with a scant ¼" seam and then I have a little bit to trim and make them perfect. Jen cuts them a little oversize so there is a bit more to trim down but not too much.
To trim, I use the Wing Clipper by Deb Tucker. Makes the process easy peasy!
Once I had made all my sets of star blocks, is sewed them into the rows.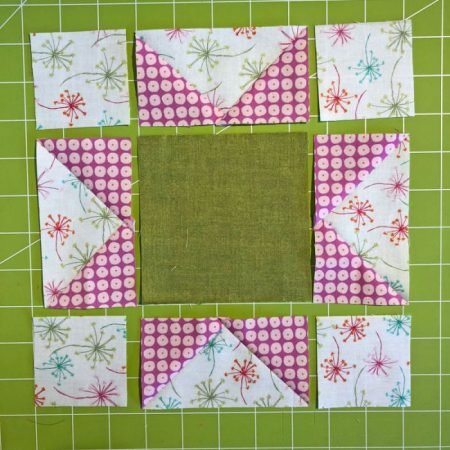 Then I sewed the rows to the quilt and added my last background border. I decided to use more of the blue for this one.
I like it!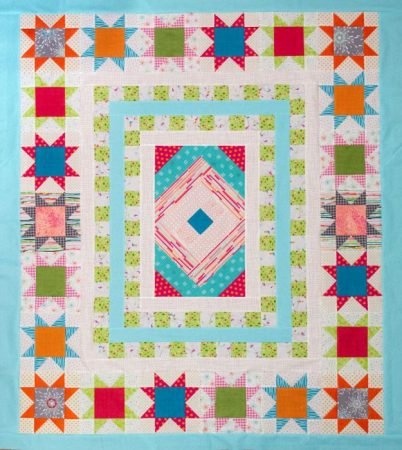 Are you sewing along with us? How is your border quilt coming along?
Next week on the blog I will be showing off another new pattern (I hope!) and a book review.
So, till next week…..
happy quilting,
Kate