Hi friends!
Today as part of our Exploring the Basics series, Tammy and I are sharing our Ohio Star quilt block Remix Challenge blocks!
Say that 10 times fast!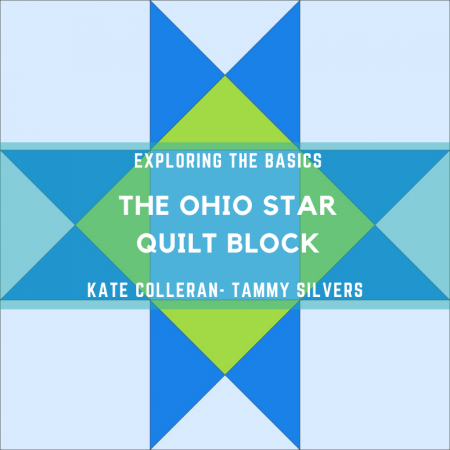 Quilt Block Remix
On Instagram, Tammy and I sponsor a block challenge each month and we challenge other designers to remix and remake a basic quilt block. It's been so fun to see what everyone does with their block and how they put their own spin on it.
Ohio Star Quilt Block
The block for January was the Ohio Star block. I love this block.
The block is fairly simple – 4 quarter square triangle units, one center square and 4 corner squares.
But the possibilities for reimagining it are endless!
The challenge with remaking a block is deciding how far to go! Some of my remakes have been just a bit of a tweak to add a little interest, like my Log Cabin block redo. I used skinny strips and slightly wider strips to get a bit of a curve to the blocks.
Others have been such a remake the original block is hard to find. For example, the one I did last year for the Strip Star block last September! It started as this.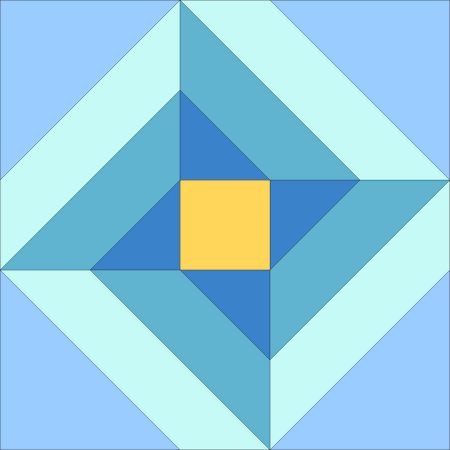 And ended up as this!
Click here to read more about that one.
Or my churn dash remix!
That was really a remake! See more here!
My Remix of the Ohio Star quilt block
For my block, I didn't want to stray too far from the original as I love this block. So I added some HSTs to the corners of my block.
Next- did I make more blocks and sew them into rows? I decided to use my block as the center of another Ohio Star block!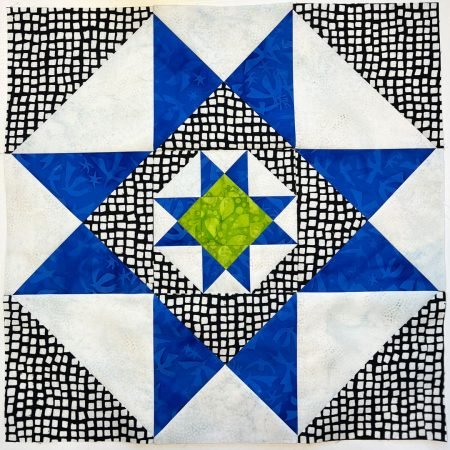 Love that pop of green in the center!
One more round and I had made a block, in a block, in a block!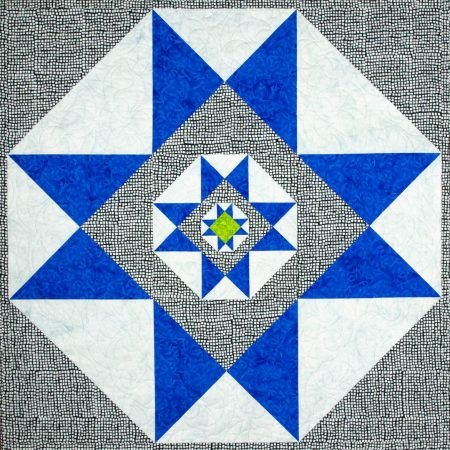 The fabrics I used are from Island Batik from the Moonlight Sky line and I love the bold look of the finished quilt!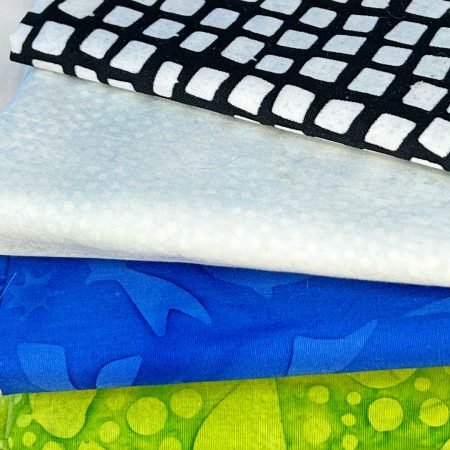 Tips for this quilt
The Ohio star block uses quarter square triangle (QST) units.
There are a lot of different ways to cut and sew your QST units. I showed you a bunch of different ways in this blog post.
I even did a FB Live on this subject back in 2020 that you might find helpful.
My best tip on these? Oversize the squares you cut and then trim to size. And when you are trimming, pay attention to the center of the unit and the corners- nothing worse than a point that is not in the corner!
Naming the new block and a PDF Pattern Plan
This year, as part of the Block Remix challenges each month, I am hoping to create a PDF pattern so you can have the opportunity to make your own version of the quilt. The patterns will be available only as downloadable PDFs and they will be $8.00.
I needed names for these block patterns. Since I am planning them as a series, I wanted names that went together. So… I decided to name them after the tree for each month!
January's pattern is called Birch in honor of the birch tree.
I thought it went pretty well with the quilt as the paper birch tree has white bark with dark areas that reminds of the black and white fabric I used in my quilt.
Click here for the pattern if you want to make your own version of Birch!
Head on over to Tammy's blog post to see what she made for her Remix of the Ohio Star quilt block. She is always so creative and her remix is awesome!!
happy quilting!
Kate
p.s. Did you know that you can turn your sketches, drawings, and doodles into patterns? As I shared recently, my first fabric line will be in stores soon! Have you ever wondered about how to get started doing something similar? I learned most of what I know from Bonnie Christine, a warm, generous lovely designer who has a FREE workshop starting next Monday Feb 7th called Secrets to Success in Surface Pattern Design.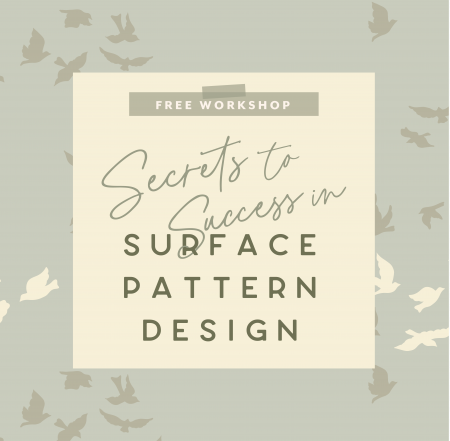 FREE Workshop
In this 4-part video series, Bonnie will be sharing:
How to craft a career (and life!) you love in surface pattern design

The essential stages to becoming a designer

Mapping out your personalized road to success

Creating income as an artist and adding multiple streams of revenue
If you'd like to register for the FREE Workshop, you can do so right here using my affiliate link*: Click here to check out here free class. You will learn so much and by participating in the free workshop, you can enter for a chance to chance to win an iPad Pro and Apple Pencil! How cool is that?
So come take the FREE workshop with me! I know I will learn more from Bonnie.
*Affiliate Link: Yes, the course is free. Using my link means that, should anyone decide to keep working with Bonnie and sign up for her paid course later, I would earn a small commission. It does not affect the price of the course. Bonnie is generous to share commissions with affiliates and you just need to know that her course is the reason I am able to design fabric – I learned so much from her!