Hi friends!
Those of you who have been following me on Instagram may have seen a post about a giveaway!
I am working with Stephanie of The Quilter's Planner and Sandra Clemons of Make it Blossom and we have a great giveaway going on over on Instagram for a fat quarter stack of Sandra's newest fabric line called Applause and a Quilter's Planner 2019! How cool is that?
Details are in a post on Sandra's Instagram feed- @sandra.clemons.
So then I was thinking- I coordinated the giveaway but maybe I should do a companion giveaway here for those who might not be on Instagram! Or, even if you are on Instagram, you can still enter this one!
Since we are giving away a FQ bundle, I thought I would giveaway a FQ friendly pattern!
Here are the 3 options:
Zig ZagNoli– there are 3 sizes of quilts in this pattern. Really fun and easy to make.
Savannah Squares– there are 3 sizes of quilts in this pattern as well! Another fun and easy quilt to make.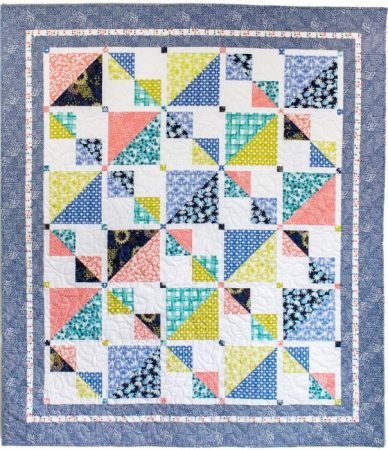 Meander- hmmm… I am sensing a theme here- 3 sizes of quilts and it's FQ friendly!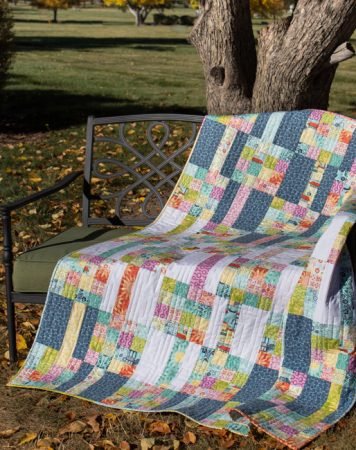 Easy enough to enter- just leave a comment here and tell me which pattern you want if you win! If you head over to Instagram and follow me- @seamslikeadreamquilts- leave me a second comment here with your Instagram name and you will get a second chance to win. But you only get a second entry if you leave a second comment here.
Contest is closed- thank you to all who entered!
Contest closes Dec 25th at 9pm my time and I will announce the winner here on Dec 26th.
happy quilting!
Kate