Hi friends!
I hope your new year has started off filled with hope, anticipation and a sense of excitement – what wonderful thing will happen this year?
For me, I have lots of plans. (*Cue evil villain rubbing hands together with a criminal cackle.*)
Ok- that is a bad image. How about (*Cue cute quilter fingering piles of fabric with an excited giggle*). Better?
I have said this for many years, but I always mean it. I truly want to assist you on your quilt journey and help you make quilts. This year, for the next few months my plan is to have a blog post once a month on a technique or typical quilt unit and include some ways/suggestions/tips on making it.
To get us started, in a couple of weeks I will be talking about Log Cabin quilts. For a few reasons.
One: I LOVE Log Cabin quilts. They are so versatile- they can look super traditional, contemporary or modern. There are quite a few of my patterns that are inspired by the log cabin.
Like Tiger Lily.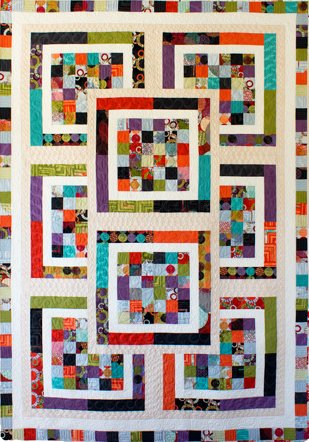 And gRadiant.
These 2 have smiliar settings. Guess I like that one!
And…. well, many others. I won't show them all.
Two: They are fun to make and easy enough for a beginner.
Three: I have an online Log Cabin course coming out later this month on the new The Quilting Company website! Actually 3 courses.
I can't wait to tell you more about them soon. Here are just a few of the blocks we will be covering in the courses!
In honor of those courses, in another week or 2, I am going to have a fun Log Cabin heart quilt pattern available for you to download. It will be on the site for free- only for a short time. So you will have to grab it while you can! And just in time for Valentine's Day!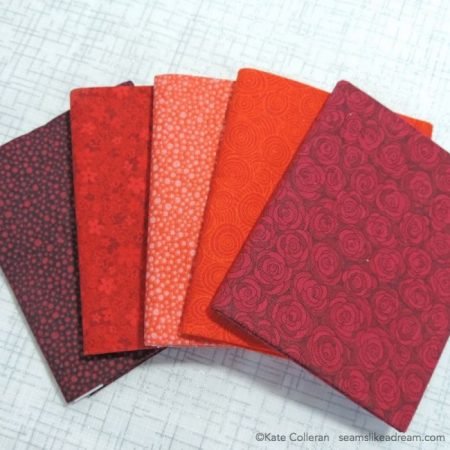 This month I will also be posting my last project that I made as an Island Batik ambassador. My year as an ambassador is coming to an end this month. I have had so much fun playing with their wonderful batiks.
Starting on Monday Jan 9th, there will a blog hop with all the current ambassadors called Four Seasons. You won't want to miss seeing all their wonderful projects!
Happy New Year to all my quilting friends and I hope to see you here on the blog this year!
happy quilting,
Kate
p.s. Did you see what I am doing in March?
Teaching in Lancaster! I am So excited! I would love to see you in class so click here to sign up.
SaveSave