Hi friends!
Welcome to the third week of the Making It mini blog event!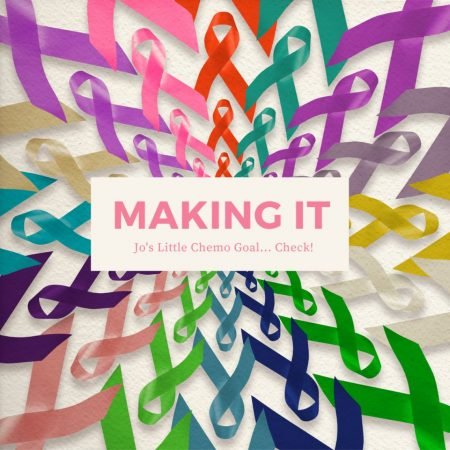 This Week: How to Make a Flat Bottom Bag
Kris, Joanne and I have been having a lot of fun sharing projects with you that we made using the Soulful Shades of Pink fabric line by Laura Berringer for Marcus Fabrics.
And this week, Joanne will share the quilt she designed! I so excited; I can't to see the quilt. The pattern is available on her website, Swirly Girls, and the proceeds (minus fees) will be donated to the American Cancer Society.
Today Kris will share how to resize her neck roll for children and I will share a quick tutorial on how to make a flat bottom for your tote bag.
I will show 2 ways to make a flat bottom bag.
How to Make a Flat Bottom Bag: Method One
In this method, once you have sewn your side seams and bottom seam, you will flatten the corners into a triangle. Seems weird right? You want to flatten the corners so the side seam and the bottom seam line up.
For this tote bag, measure 1" up from the point of the seam and draw a line across the triangle. Sew on the line. Trim the seam allowance and repeat on the other corner. Trim the seam allowance to ¼".
How to Make a Flat Bottom Bag: Method Two
This method involves cutting a square out of the corners. For this tote bag, draw a 1 ¼" square in both lower corners and cut out.
Then flatten the cut edges together to line up the seams and sew the opening closed with a ¼" seam.
I find this works best if the lines of stitching have been reinforced above the cuts so you aren't pulling apart the seams as you flatten them and line them up. You can make the cuts BEFORE you sew the side seams and the bottom seam, or after. Your choice.
Whichever method you use to make a flat bottom for your tote bag, do the same thing for both the outside bag and the lining.
You can see how this tote bag has a flat bottom. I also made the handles on this bag shorter for someone who may not want to sling the tote bag over their shoulder. I cut these about 18" long.
Donations
I also made a medium sized Pack it Up! bag- it fits into the tote bag perfectly and will corral any small items one might be bringing with them. I also made a Jot it Down! notebook cover in case they want somewhere to keep notes on what happens at each appointment.
Kris, Joanne and I are sending all our projects to the American Cancer Society in her area so they can be donated to someone who is going thru cancer treatment. I hope they bring a smile to someone.
The American Cancer Society assists cancer patients with lots of great information on their website, free rides to treatment, a helpline and more. Joanne found their help invaluable during her fight. Be sure to visit their website for more information and to see how you can support them and all they do.
Pop on over to Kris' blog to read about how to resize her neckroll pattern for a child and then be sure to head to Joanne's blog to see her quilt and purchase the pattern!
Leftover Fabric Giveaway!
Would you like to use my leftover fabric to make something? I have a bundle of leftover fabric and I would love to share it with someone!
To enter the giveaway, use the Glean widget below. Leave a comment on this blog post telling me what you might make with the fabric!
Win Soulful Shades of Pink Fabrics!
Contest open to those in the US only. No purchase required to enter. Giveaway ends Monday night Feb 24th.
Contest is over! Thanks to all who commented!
Thanks for following along on our blog event about the ongoing fight against breast cancer and our effort to bring awareness of the assistance available from the American Cancer Society.
happy quilting,
Kate