Hi friends!
Adventure in Color Fabric Post!
Today Tammy and I are sharing the fabric amounts, color chart and general directions for our quilt Luminous for the Adventure in Color Quilt Along.
Have you decided yet which color way you want follow? Or have you picked a whole new color scheme?
General Information on the Luminous Quilt Along Project:
The General Information handout just tells you basic stuff- you know, to use a ¼" seam, the supplies and tools you may find helpful (but are not required!) and a warning! 
Warning! We list both the finished size of the block (the size once it is sewn into the quilt) and the unfinished size. Be sure to trim the block to the unfinished size- NOT the finished size! 
Luminous Quilt Along Color Chart
The color chart will be very handy once you pick your fabrics for your quilt. It lists the fabrics we used and it includes a spot where you can place a snippet of your fabric. As you work thru the blocks, that can be very helpful to make sure you are following along and using your fabric A or your fabric C in the right spot!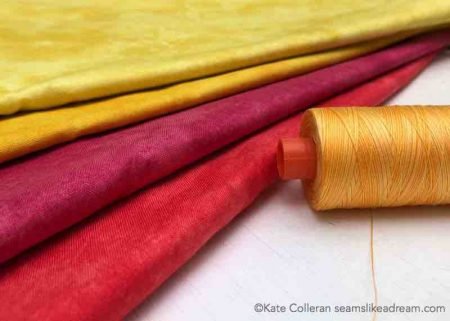 Luminous Fabric Amounts
The last handout we have for you is the back of the pattern that lists the fabric amounts. Again, we have listed the fabrics we used along with images. You can refer to the image of the quilt and see where each fabric gets used in the quilt.
First Giveaway of the Quilt Along!
We also have our first giveaway today! Northcott Fabrics has graciously provided 2 FQ bundles of fabric for us to share with you!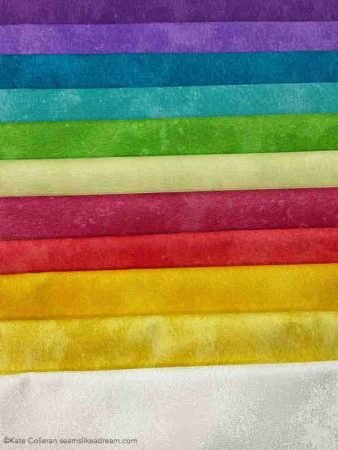 How nice is that? To enter to win one of the FQ bundles, use the Rafflecopter widget below.  
My giveaway is closed- thank you to all who entered. I will announce the winner later this week!
Tammy is giving the other FQ bundle away on her blog- so click here to enter that giveaway as well! Two chances to win!
Giveaways open to those in the US only; sorry! Shipping costs are just so prohibitive.  No purchase necessary to enter giveaways. 
Luminous Handouts
To grab the handouts mentioned in this post, click here to go to the Quilt Along page on my website and grab the free handouts.
That's it for today! I hope you are excited to get started on our Adventure in Color and make Luminous. I think the quilt is just really beautiful and I can't wait to see what fabrics you use!
happy quilting,
Kate
Looking for a kit?  Marlene Oddie of KISSed Quilts has kits available!  You can find them here.