Hi friends!
Welcome to the Speakeasy fabrics Blog Hop!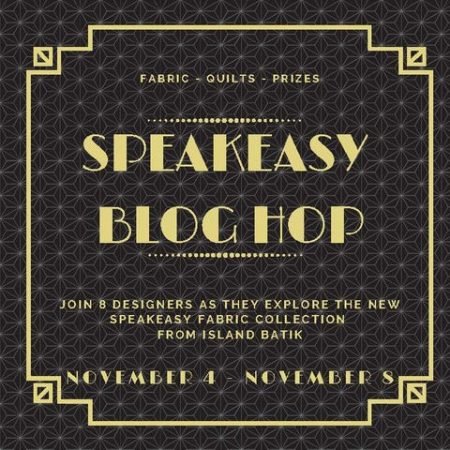 Today I am going to show you the projects I made using this awesome batik fabric line designed by my super talented quilting buddy Tammy Silvers of Tamarinis.
Speakeasy Fabrics
Aren't they great?
Really rich colors. If you would like to hear about Tammy's inspiration for this line, click here to go to her blog post.
Speakeasy Fabrics Quilting Projects
So, what did I do with these yummy fabrics? Well, of course I had to make a bag! I decided to use my Carry This! bag and I love how it came out. 
Then I really wanted to make a quilt and I thought the line would work really well with my Tribeca pattern.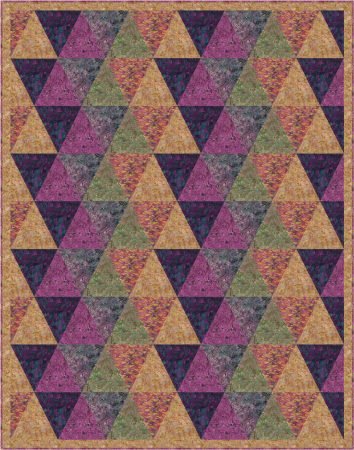 And I was right – Tribeca in Speakeasy fabrics is just the bomb!
Speakeasy Fabrics Giveaway
So would you like a chance to win some of these yummy fabrics? 
How about a copy of my Tribeca pattern?
Fill out the Gleam Widget below for a chance to win Contest has ended! Thanks to all who entered!
but can you also do me a favor? Let me know in the comments which fabric you like the best!
Blog Hop Schedule
Want to see some other great projects using the Speakeasy fabrics? Here is the schedule of bloggers:
Monday November 4            Tammy Silvers  Tamarinis  
Tuesday November 5          Kris Poor   Poor House Quilts
Wednesday November 6    Kate Colleran   Seams Like A Dream – me!
                                            Lisa Amundson   Around the Bobbin
Thursday November 7        Joanne Hillestad   Fat Quarter Gypsy
Friday November 8             Swan Sheridan   Swan Amity Designs
                                            Jessica Caldwell   Desert Bloom Quilting
                                            Jessica Vandenberg   Sew Many Creations
Be sure to check with your local quilt shop to see if they have these Speakeasy fabrics in stock!
happy quilting!
Kate