Hi friends!
Some of the Island Batik ambassador alumni decided to do a blog hop called "Use it Up!". I love this idea! We all have leftover bits of fabric from our ambassador projects and what a great idea to use up some of those bits and pieces!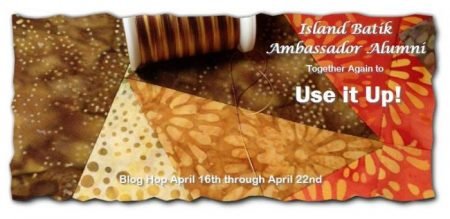 So, what did I do with my bits? I started making braids of course! This was a group of leftover 2 ½" strips that I cut into braids pieces using my Braid Template and then sewed them together. The plan is to make a table runner.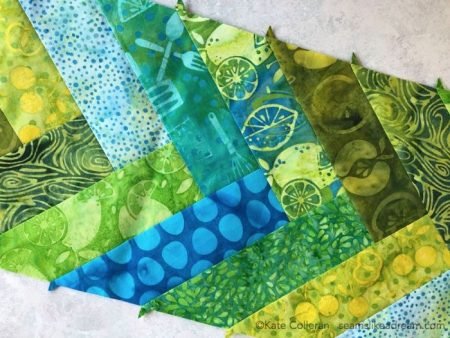 Once I get a few more pieces in there, I will cut them up into blocks, add a little sashing and voila! It will be a runner. I love these colors don't you?
I also took some smaller bits and trimmed them down into smaller braid pieces using my MINI braid template. I am planning to make a new journal cover using my Jot it Down! pattern.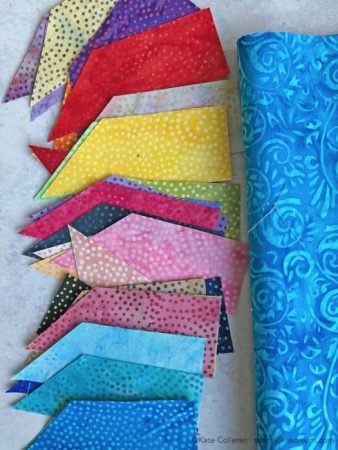 Now I just need an accent fabric.
Do I go green?
Or a deep blue?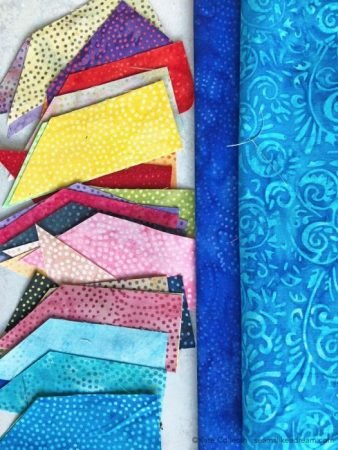 Or maybe pink?
Of course, I should have had these all finished for today but hey, what can I say? It has been a busy few weeks and at least they are started and I have a plan.
It is all good.
What do you with your leftover fabric? Do you cut it up into strips or certain size pieces or do you just fold it up and put it away? Or…?
Want to win a small bundle of Island Batik scraps? Just some bits and pieces you could use in a small project. Leave me a comment telling me which accent color you think I used and I will pull a winner from the correct answers! Contest ends Monday April 23rd at 9pm my time.
Have fun with your scraps and I would love to see what you make!
Happy quilting!
Kate
Here is the entire blog hop schedule:
Monday, April 16, 2018
Tuesday, April 17, 2018
Wednesday, April 18, 2018
Thursday, April 19, 2018
Friday, April 20, 2018
Saturday, April 21, 2018
Sunday, April 22, 2018