Phew! What a week!
I got back from market late on Tuesday and spent yesterday unpacking quilts, packing up and shipping out orders and picking up my sewing machine. She had gone for a spa day while I was gone. She deserved it! Look at that booth- she sewed a lot of quilts!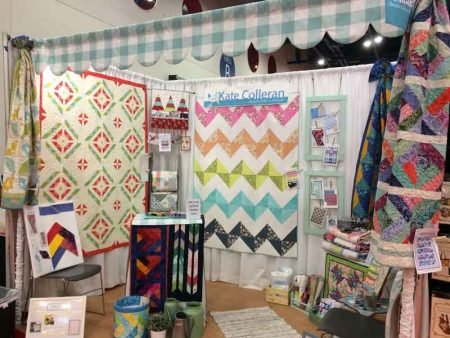 This morning I went for a walk just as the sun was coming up- aren't the mountains beautiful, tinged with pink from the sunrise?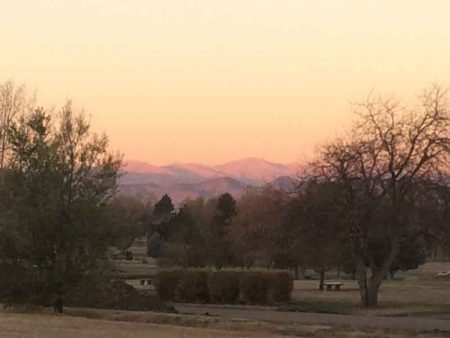 While I was walking, I had this thought: I think having a booth at Quilt Market is a little like childbirth- you conveniently forget how much work it is until it is too late to stop the process! But it was also amazing.
First, I got to see my daughter. She was such a big help in the booth and she made (and designed) one of the new patterns.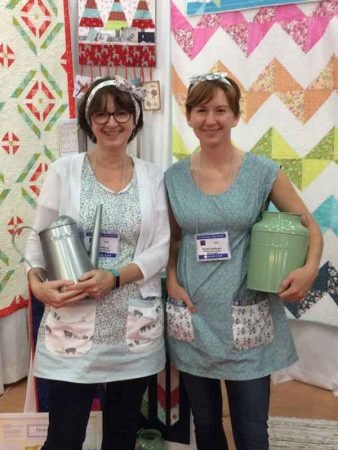 Aren't we cute? These were our farmer girl outfits for Halloween.
Second, I got to see some of my quilty friends and some amazing quilts. Such as Cynthia England's award winning quilt, Reflections of CapeTown.
Wow!
And, like Susan Carlson's Crocodylus Smylus, a 20 foot long quilt!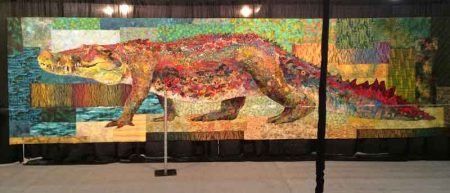 Third, I got some great feedback on my new patterns. Yea!
The big hit was Tannenbaum Trio.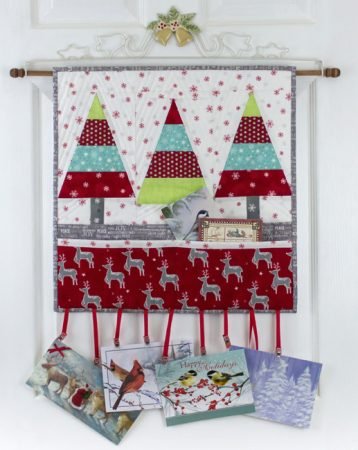 Everyone loved the holiday card wall hanging but the placemats and table runner were a welcome addition. Simple but striking.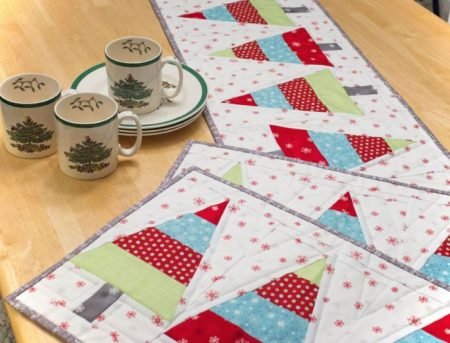 Tomorrow I will introduce you to a couple of new patterns that I did not get a chance to show you before market. Until then…
Happy quilting,
Kate