It has been so fun to see pieces of my quilts gracing the covers of recent quilt magazines. Usually the quilt is in a pile with other quilts and you can see just a small section of my quilt. But this month- I am the cover quilt! Woo hoo!
I love this quilt. The fabrics I used were from the line Hazel by Allison Harris of Cluck Cluck Sew for Windham Fabrics. I wanted to use the fabrics but at first, I could not get them. But then a quilting miracle occurred and I had a FQ of most of the line. So this quilt will work with FQs!
It is a fun, quick quilt and best of all, you could make it bigger or small very easily.
I was lucky enough to get a couple of extra magazines this month, so I am going to share with you. If you would like a chance to win a copy of the magazine, leave a comment below.
Maybe you could tell me if you want to make the quilt using theses fabrics (McCalls has kits!) or if you have a pile of FQs that you have been saving that might be perfect for this.
Or just leave any old comment you want.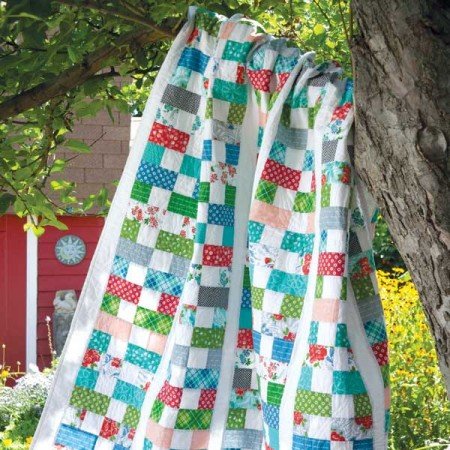 For a second chance to win, leave a second comment if you already get my newsletter or if you signed up for my newsletter. You have to leave a second comment to get the extra chance!
I will pull 2 names on Sunday Jan 3rd after 9pm my time.
Giveaway is now closed- thank you to all who entered!
Please be sure I can reach you- I will be emailing you if you win and twice lately the winners have not gotten back to me so I had to pull new names. I am not sure if my email goes into spam, but check back here on the blog to make sure you know if you are the winner. I will now give winners 7 days to respond and then I will pull a new name.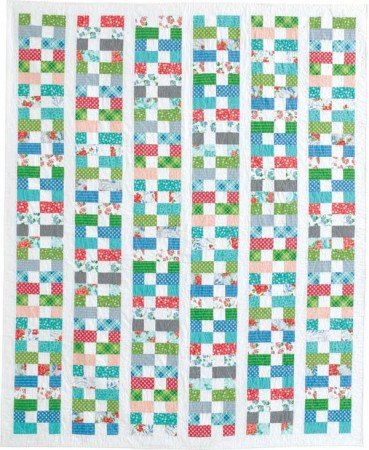 I hope you have a safe and happy New Year; thank you for visiting with me this year. I am truly grateful for all of you who pop over here and spend a little time with me.
OH- and tomorrow on Jan 1 (at least I think it is posting tomorrow!), come back because I am the guest designer for Susan Emory's Little Lovely free mini quilt series! A free mini quilt pattern, a free mini, MINI extra pattern and a giveaway on that post as well! What a great way to say HAPPY NEW YEAR!!!!
happy quilting,
Kate