Disclosure: Some of the links in this quilting goals post are affiliate links, meaning – at no additional cost to you – I will earn a commission if you click through and make a purchase.
Hi friends!
Do you like to set up goals every year? Personal goals? Exercise goals? Lifestyle and travel goals? Financial and business goals?What about quilting goals? Quilting is both my hobby AND my business, and since it is a business, I have to set goals for my work quilts. And my patterns, and my blog posts and IG images…..
New Year, New Quilting Goals!
Even with all that business quilting, I still like to set goals for my personal quilt projects. This year I am determined to finish 2 quilt projects that I started, blogged about but never finished. They are stalled at the block stage. 
The good news is that the blocks are done. 
The bad news is the blocks are in a pile. And I have a lot of piles in my quilt studio! 
Quilting Goal #1
Clean the studio and find a place for the projects to live that is easily accessible. I was going to say by Jan 31, but I did clean a little on New Years Day (I am such a party animal!!!) and so some projects already have a place to live.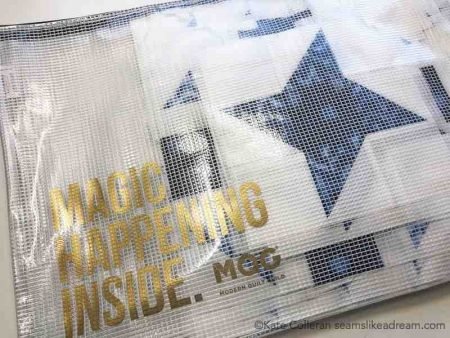 Funny how even though I have a system to store projects, store scraps and fabric, the whole thing goes awry when I don't pay attention.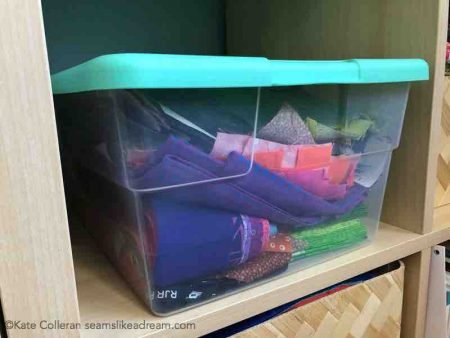 Click here to read up on how I store some of my fabrics – it works when I follow the plan!
Quilting Goal #2
By January 18th, write down the steps to complete the projects and plot out the plan in my calendar. 
Do you have a calendar where you keep track of things like appointments and vacations? Why not plot out your quilt projects too? I love using my Quilter's Planner for lots of things- I plot out my blog posts, the quilts I have to make and the patterns I have to write.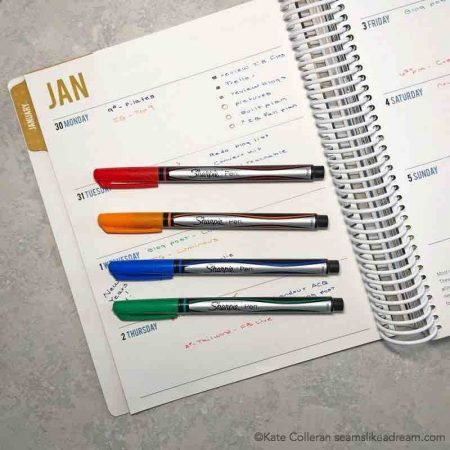 There is even a place in the back of the planner where you can track you progress on all your quilt projects!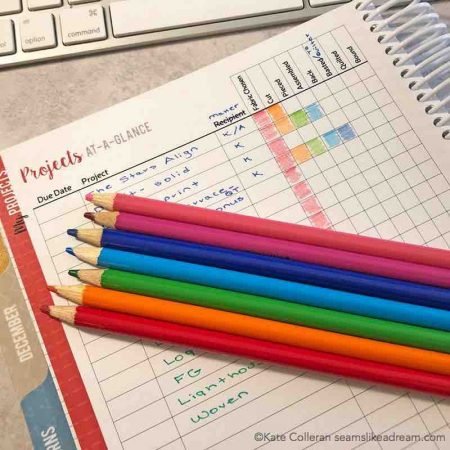 So I have a start of my plan- listing the quilts in The Quilter's Planner!
To me, the most important part of the plan after actually making the plan (remember: a goal without a plan is just a dream), is to set aside time to work on your project. You can plan all you want but if your don't make the plan a priority and allow yourself the time to work on it, well that quilt just might not get done.
But you may find that by scheduling the time and the task, you might actually get that UFO made and off the list. Even 10 minutes a day can make a huge difference. You will feel so accomplished when each day you are just that little bit closer to the finish line.
Note:
Finishing is a wonderful goal. But don't be so focused on finishing that you forget to enjoy the process! That happens to me sometimes and to be honest, I didn't get started making things just to end up with a done quilt. If that was my only goal, well, then I could just buy a quilt.
I started to make quilts because  I enjoyed MAKING the quilt. And designing the quilt, and picking the fabric; I even like cutting the fabric. There is such sense of satisfaction when you have your piles of fabric all ready to start sewing.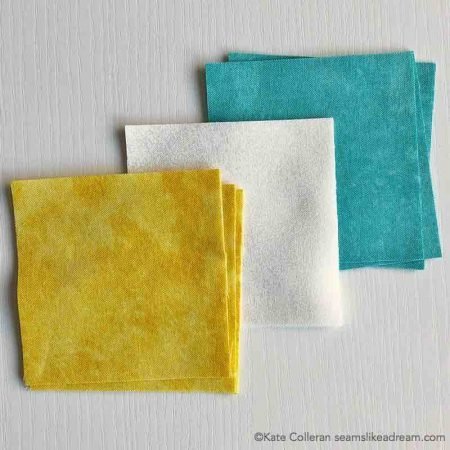 Any guesses on what project these are from??? Click here to check it out! 
Quilting Goal #3
My 2 projects to finish in 2020: finish my Tula Pink 100 Blocks City Sampler quilt and my Quilter's Planner 2019 Hexie Snowflake Sampler quilt.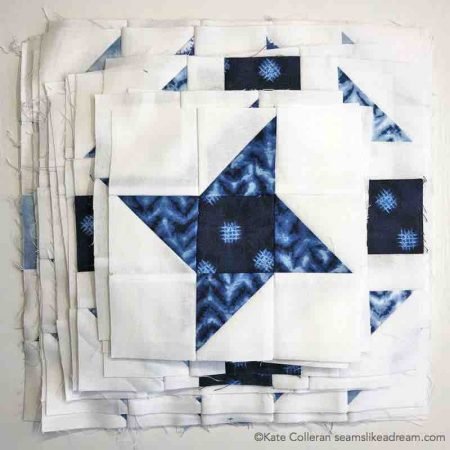 Accountability
I will post an update here in March on where I am. I will plan time each week for the quilt and I will work on one quilt at a time. The overall plan is for one quilt to be pieced by June and one by December. In my mind that is super easy but given all the "work" quilts I have to make, I need to give myself time but also a realistic deadline! I have a tendency to over schedule.  Just a small tendency to put more on the calendar that can be achieved. I don't know where that comes from. Quilter's never do that.
And hey, if I get them both done before the end of the year, there are a few other UFOs waiting in the wings!!!
I suppose another goal might be to list all my UFOs stashed around the house, but I don't want to freak myself out!
We will see how this goes. I would love to hear about your quilting goals for this year. 
Do you have a UFO that you want to see finished in 2020? 
Do you have a new quilt you want to make or a new quilt technique you want to try?
Post in the comments; I would love to read about your quilting goals and plans!
Happy quilting!
Kate