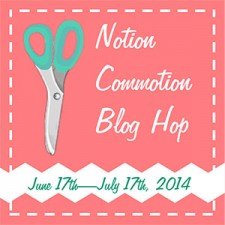 Another day… another notion! Did you all have a great holiday weekend? Are you ready for some notions?
Today our blogger is Celine Perkins of Perkins Dry Goods. Elizabeth and I met Celine at Quilt Market many years ago- she is a great quilter and I know you will enjoy what she has to show us.
So, pop over to her blog and see what the nifty notion is today! And then check out her website- worth a look.
happy quilting,
Kate
Did you miss entering our contest for our groovy notion? Then pop over to this post and leave a comment.
The whole schedule is here.