Hi friends!
So, what kind of holiday shopper are you? Are you already done? Do you start shopping for Christmas in January or are you like me, a bit of a last minute shopper?
Back when I had to buy gifts for my kids, my nieces and nephews, my siblings and siblings in law… the list was long and I had to be more organized. Now my kids are grown and scattered about the country, the nieces and nephews are, for the most part, grown and we stopped buying for all the siblings… so my list is much smaller. And therefore, I manage to either NOT get to it until it is really close to the day or to go with gift cards when appropriate.
Why is that? I have less to do and seem less able to get it done!
I really used to love thinking about gifts and what to get everyone, what each kid wanted … I also loved making gifts for people. Handmade gifts can be so special.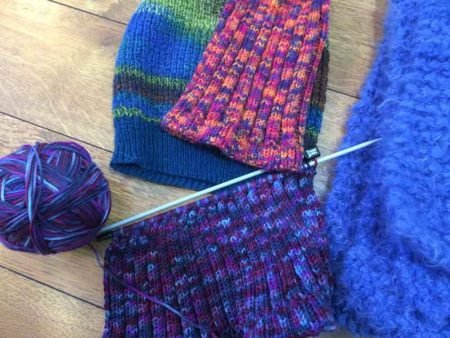 And so I decided to share some links to handmade gifts and gift ideas for you today.
Spoonflower had a blog post a while back: the Handmade Holiday Gift Guide. Click here to see what they suggested.
Buzzfeed has a post- 39 DIY Christmas Gifts you'd actually want to Receive. Ouch. But it's a cute list. Click here to check it out.
If you just Google Crafty Holiday Gift Guide, you'll find a lot of ideas- Pinterest, HGTV….What about a plate of cookies? Or a mix in a jar? Or…
If you don't have time to make anything, my daughter has an ETSY shop with a couple of fun gifts in it. Click here to see.
Or my ETSY shop.
Here is a link to a free pattern on my freebies page- so you can make a quick holiday runner.
Or some fun holiday coasters? Click here for that free pattern!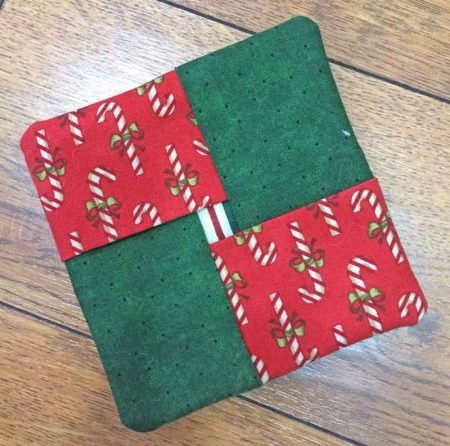 Or how about you post in the comments any great ideas that you have to share with all of us? Maybe a link to your ETSY shop or a great recipe or idea.
Good luck with your list; I hope you have fun shopping, making or whatever!
I off to visit a couple of local shops and I have a hat or 2 to finish knitting. Don't know who they are for, but they are fun to make!
happy quilting,
and shopping!
Kate