Hello October! How did you get here so fast???
I cannot believe how fast the fall is moving along. Maybe it is just me…
September was a very busy month. I think I made at least 9 quilt tops, a few table runners and placemats, wrote 6 patterns and put the binding and hanging sleeve on at least 6 of those quilts. Wow!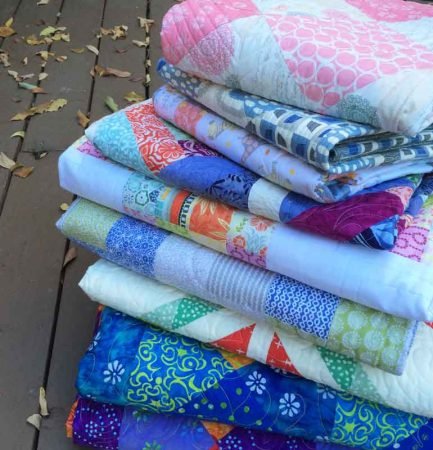 I was so busy, I forgot to tell you about the class I am teaching this Wednesday at Sew-ciety in Castle Rock. I am teaching my Table Scraps pattern- you will learn how to use my Braid Template and created your own stunning table runner or placemats!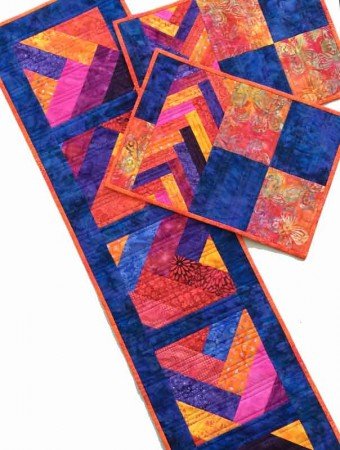 These are great for holiday gifts, which is closer than we think! So click here to register and I will see you in class!
In the meantime, I am going to show you one of the new patterns I have managed to get completely done.
Say hello to Tannenbaum Trio!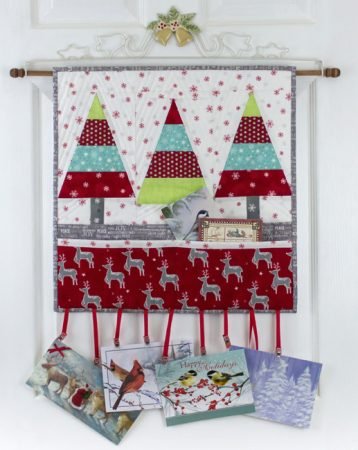 This is such a fun pattern! First, there is the 18″ x 18″ wall hanging that is pictured on the cover. It has a pocket and optional hanging clips to show off all those holiday cards in a stylish way. Anther use for those great binding clips!
The pattern also includes a table runner and placemats- perfect to dress up your holiday table or as a gift for a friend. A good friend!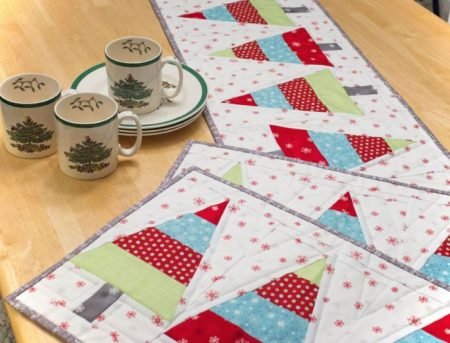 As a thank you to all of you who support me here on the blog, you can get the Tannenbaum Trio pattern at $2 off from now until Sunday night, October 9th at midnight (my time). Just use the code, trio2, at checkout.
Ok- back to sewing, binding and writing for me. I am not done yet. Have a great week everyone!
happy quilting,
Kate