Hi friends!
Today's post was going to be about some quilting goals for next year. But to be honest, I haven't clarified what I want the goals to be!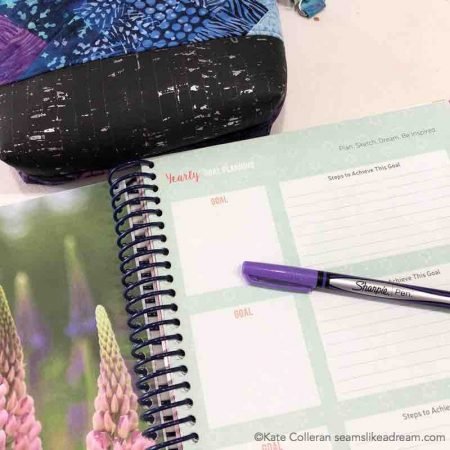 See my blank page in my Quilter's Planner?
So I am hoping to get some "down time" tonight to think about goals and post tomorrow. 
Setting goals is a great idea. There is a quote (and I apologize as I forget from whom) that says: People with goals succeed because they know where they are going.
Quilting goals are good. They can give structure to our business and our daily life. Goals can be a plan to guide us thru the days and weeks.
Goals also need to be fluid. Things change, priorities change and we need to be able to adapt.
I am thinking about the quilting goals I set at the beginning of this month. One was to make the AQS Red and White blocks.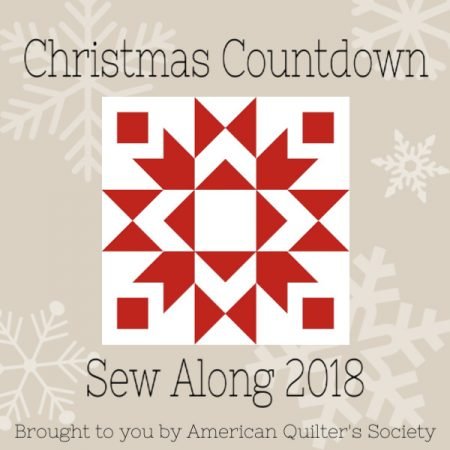 After I made 16 of the 25 blocks, I realized I could not continue.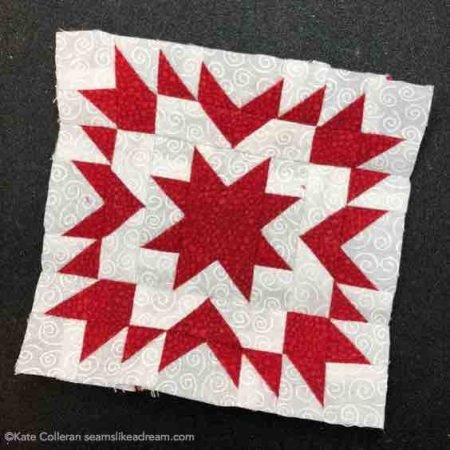 They are small, only 4″ finished, and have many pieces in them. I loved making them but they took a while to make! For me, the small blocks were a challenge. And I was proud each time I got one made, but it just was taking up too much of my time. And I was running out of time with all my other projects.
A quilting goal set but not achieved and I am OK with that. 
One of my other quilting goals for December was to blog every day as part of the 31 Day Blog Post Challenge. I have achieved this one! Well, I have one day to go but I am confident I will make it!
And I am pretty proud of that. I also had quilts to make, holidays to prep for and an upcoming Quilt Along to get finished. It was a busy month.
So tonight I will take some quiet time and think about my goals for next year and hopefully fill in that blank page in my Quilter's Planner!
See ya then!
happy quilting!
Kate
I hope some of you are getting excited about our upcoming Adventure Quilt Quilt Along! We plan to post on January 9th the schedule of blocks and FAQs for the Quilt Along. 
New Website and Blog
I have been mentioning that I'm in the process of getting a new website. It is still happening but the timeline has changed. I have another week or so and then it will be live. I will keep you posted so you don't miss anything!