Hi friends!
So, do you have any rituals on Sunday night that help you get ready for the week ahead? For me, I like to pull out my calendar and see what is on the schedule and then plot out my activities and my projects.
I use different colored pens for different activities- which is helpful visually and it makes it more fun!
For the past year, I have been using the Quilter's Planner and I have my new one ready to go for next year. Of course I am using the QP again as I have a quilt in it!
Shameless self promotion!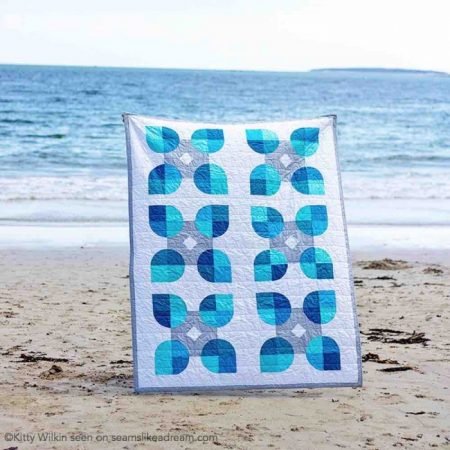 Have you visited the QP website? She has lots of articles on how to best use a calendar to help you stay sane and healthy. Click here to check it out and see if anything is helpful to you.
And the planner comes with a BOM pattern for 2019. I am trying to work on my plans for 2019 and what I will make, and I have to decide if I am going to work on the BOM from the planner. If so, I need to get some fabric! It is called the Hexie Snowflake Sampler.
I am already committed to my Adventure Quilt Quilt Along that I doing along with designer Tammy Silvers, 2 blog hops for new books coming out by fellow designers and some new patterns. Hmmm… do I have time for a BOM?
I am already thinking about what fabric would look good so I think I may have already decided.
I will keep you posted! In the meantime, I have to go plot out my next week!
happy quilting!
Kate